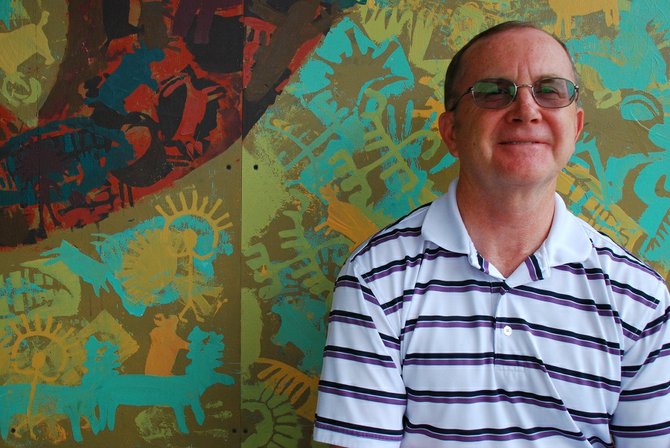 Two schools in the White Salmon Valley School District will have new administrators this year.
Neither of these positions was easy to fill. In fact, finding the right person for the job is always tough when a new principal is needed, according to Jerry Lewis, White Salmon Valley Schools superintendent.
"The principal position is a key position. They set the tone for leadership and direction in their buildings. Of course the teachers in the classroom are very important, that's where the rubber meets the road, but a good principal supports those teachers, and that affects the quality of learning and instruction," Lewis said.
After Vicki Prendergast, former principal at Whitson Elementary, announced her plans to retire early in the 2013 school year, Lewis got to work to replace her. He said the process currently used to hire principals has been reliable and was used to hire the current Columbia High School principal, Troy Whittle.
First, Lewis meets with the faculty and staff at the school with the open position to determine what they would like to see in their next principal and from that discussion a job description is generated. Next, a team of teachers, parents, and students interviews six of the candidates and choose a top applicant and a secondary contender.
After that, Lewis, his administrative team and two school board members interview the final two.
"I never tell (the administrative team) the preference of the first team, but (for the elementary school principal) they landed on the same individual the first team did, so we had a nice, clean consensus," Lewis said.
Once that consensus is made, the ultimate decision is made by the White Salmon Valley School Board and the administrator is hired.
To replace Prendergast, the interview teams had 16 original candidates to choose from and ultimately chose Todd McCauley, who is taking over Whitson this year. Previously when a high school principal was needed, 20 people applied.
When Rick George, former Wayne M. Henkle Middle principal, announced his retirement about a month before the last day of school, Lewis knew he would need to get the hiring process going, and fast.
There was just one problem: The job description was posted, but applications just weren't flowing in. Eventually, the district settled for just nine applicants.
"They screened three that they felt from the nine that they wanted to interview, so really we were short three. We would have liked to have six to interview but the applicant pool just wasn't strong enough," Lewis said.
After Interview Team 1 named its top two picks, the administration team got to their interview day when they hit another snag: the No. 1 choice from the first round of interviews found out that her spouse was unable to leave his job for four years.
"It would have meant them living apart, so she said 'I'm going to have to drop it,'" Lewis said.
From there the school board and administration team decided to go ahead with interviewing the No. 2 and No. 3 candidates for the Henkle Middle School job under the stipulation that the person hired would be an interim principal and the hiring process would be repeated in February.
The No. 2 pick and new principal at Henkle Middle, Mike Church, was fine with that after spending three years in an administrative role at a school in Kuwait and another two years as a principal in Nigeria.
"My intent is that I don't go into a position such as this with one year in mind. I understand the district's need to do that, but with what I want to accomplish here is not a one year thing. Whatever does happen I hope to continue to move the school forward and see where the next three or four years go," Church said.
Church, who is from Morton, Wash., started his career in education in 1988 after attending the US Military Academy at West Point and 11 years of active duty in the Army. For another 11 years he taught middle school mathematics in Tacoma.
Then he and his wife, who is a school counselor, caught the travel bug and decided to take jobs at the Universal American School in Kuwait and eventually the Surefoot American International School in Nigeria.
"We have found in our careers that children are children regardless of which country they're from or the language they speak or the color of their skin or their religious background. Children are still children, even if their cultures are different," Church said.
Though Church says he had great experiences during his time overseas, he is ready to be closer to his four children, who are all grown and live in Washington.
Lewis, who is pleased with the hiring of Church, attributes multiple factors to only having only nine applicants to choose from for the Henkle Middle School position, one of which happened to be timing. When George announced he was retiring, Lewis said there were about 60 principal and vice principal openings across the state.
"That is extremely high for this time of year," Lewis said.
What appeared to be a mass exodus of school administrators in Washington could have been due to multiple factors impacting education, primarily the amount of new initiatives flowing in from the state and federal level.
"It's just my opinion, but last year was probably one of the most complex years educators in this state have experienced," Lewis said.
That included preparation for the new Common Core standards, dealing with the state waiver for No Child Left Behind, and a new teacher-principal evaluation process that can take up to 25 to 30 hours to complete.
"It changes the role of a principal significantly because they're not only evaluating their teachers, but they have to be worried about their own evaluation, which I conduct. So the model is suggesting that a principal be in the classroom 75 percent of his day. Well, that's great in theory, but Troy (Whittle) and I, for instance, will have an issue come up and he and I will spend the whole day somewhere else when we were planning on being in the classroom," Lewis said.
Otherwise, Church wants to stick to his new job and is eager to dive in at Henkle, along with all of the challenges that come with it.
"My wife and I are excited to come back to a middle school and this so far has been a great opportunity to be back here. It's just my wife and I living here in White Salmon and we've met nothing but great people so far," Church said. "Finding White Salmon for me has been a godsend because it's a great place to come back into Washington and continue to serve students and families in an educational environment."