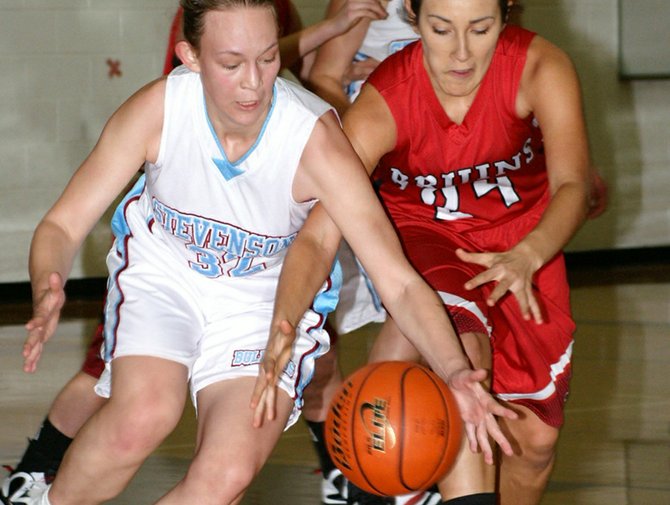 Columbia High's varsity girls basketball team was steady if not spectacular during a season-opening jamboree in Goldendale last Saturday.
The Bruins outscored their Stevenson and Goldendale counterparts, 18-8, in two 10-minute periods.
Senior forward Jaleh Kermani led the Bruins with seven points and senior center Kirstin Hylton had six points and two assists.
Senior forward Cheryl Reetz and sophomore forward Morgan Vasquez each put in two points, and senior forward Kylene Olin tallied one point and one assist. Junior point guard Savannah Story contributed with two assists and sophomore guard Kayla McClain provided one.
Columbia pulled away from Stevenson in the second half of their 10-minute period. The score was tied at 2-2 until Kermani scored off her own miss with 4:49 to go, drew a foul, then converted the free throw for a 5-2 CHS lead.
Hylton added to the lead with a basket from the low post, off a set-up pass from Story, and later found a cutting Vasquez on the base line for a layin that made the score 9-2.
In the evening's third matchup, Columbia held off Goldendale, 9-6, after falling behind 3-2 with six minutes left on the clock.
The Bruins turned the momentum in their favor when Kermani scored in the key off a pass from Olin. A short time later, Kermani scored off a drive to give Columbia a 6-3 lead.
CHS's run continued when Olin was fouled in the act of shooting and sank the first of two free throws with 2:31 remaining.
Columbia gained its big-gest lead of the game (9-3) when Hylton scored from the low post with an assist from McClain.
Coming up: The Bruins opened their 20-game 2013-14 schedule on Tuesday with a Trico League game against King's Way of Vancouver. On Wednesday, they traveled with the boys team to Board-man, Ore., for a non-league varsity double-header with Riverside High. Tomorrow night Columbia visits Toledo for its second Trico game of the season's opening week. It entertains Seton Catholic on Dec. 4.