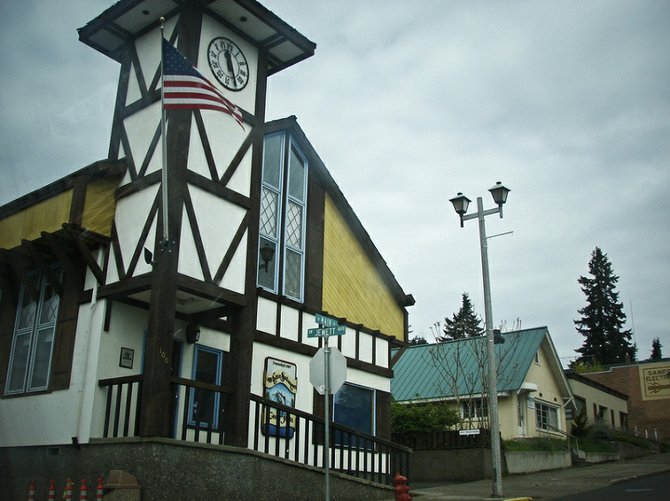 The City of White Salmon has agreed to financially support a travel tour package project to draw tourists to Klickitat County throughout the year.
City Councilors voted 4-0 on Dec. 4 to authorize a $1,000 contribution to the project, which is being spearheaded by the Greater Goldendale and Mt. Adams chambers of commerce. Both chambers have contributed $1,000 to the $27,250 project, which launched earlier this year with a $20,000 grant from the Klickitat County Board of Commissioners. The County Board stipulated that the chambers and communities must raise the difference and create a Tourism Advisory Council to oversee and assist in the formation and marketing of the tours. To date, $5,600 has been pledged to the project.
Tamara Kaufman, executive director of the Mt. Adams Chamber of Commerce, approached the City Council on Dec. 4 to ask for its support. She told councilors in a letter of introduction dated Oct. 25 that "the project is aimed to stimulate economic development in the off seasons by bringing tour groups through Klickitat County to enjoy the sights, activities, food, and shopping that are made available by our local businesses."
The Greater Goldendale chamber and the City of Goldendale began working together last February with a packaged travel consulting firm, Falcon Crest, Inc., of Portland, "to create a proposal that will create itineraries for bus tours to bring visitors to Klickitat County," Kaufman's letter noted.
The Mt. Adams chamber got involved in late August at the time Kaufman started her new position as chamber executive director.
"A directive from my board was to seek out projects that would meet the criteria of economic development in conjunction with our roles in tourism and local business development," Kaufman wrote, "and this project is a good fit."
She added, "Your participation would go a long way to assisting us in launching this project, which would be beneficial to our local communities."
The White Salmon council authorized the expenditure, but agreed the city's contribution should come out of the 2014 city budget's General Fund in the form of a budget amendment early next year.
City Attorney Ken Woodrich advised Councilors Bill Werst, George Rau, Allan Wolf, and Jason Sabourin that the city will need "some sort of agreement" with the newly created Tourism Advisory Council that spells out what the city is receiving in exchange for its monetary contribution, in order to avoid the illegal gifting of public funds.