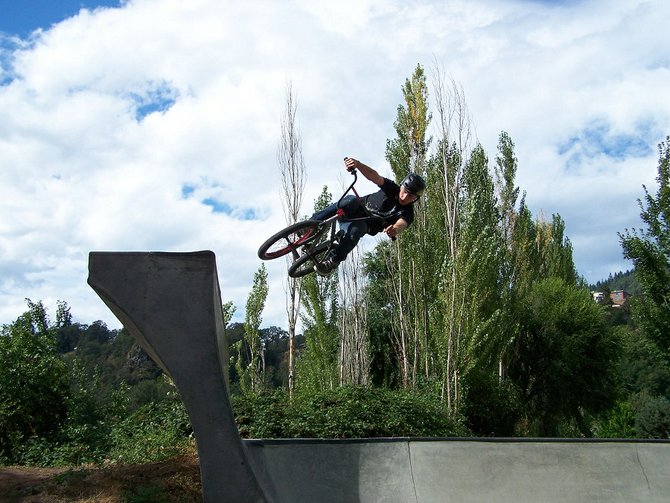 The Bingen skatepark will be temporarily closed beginning Oct. 7 while Phase II of the park is constructed.
The Bingen City Council unanimously approved a contract with Grindline Skateparks for $169,312 to build the second part of the Daubenspeck Skatepark at the Sept. 17 regular meeting. The bid from Gridline, the lone bidder, came in $18,853 less than the original estimate of $188,166, which included electrical, irrigation, and sales tax.
Construction on Phase II of the park is expected to be completed by Dec. 31, according to a press release by the City of Bingen.
Gridline was the company used to complete Phase I of the skatepark, which took around three months to finish. Bingen Mayor Betty Barnes said she thinks the skatepark will be closed around the same amount of time for Phase II.
"We've done it," she said after the council approved the contract with Gridline.
To build Phase II of the skatepark, Bingen received donations from multiple entities along with two grants. The first grant for $10,000 comes from the Tony Hawk Foundation and the second $5,000 grant comes from the E.W. Firstenburg Community Foundation. Barnes said a recent donation from the Stevenson Grandchild Trust for $13,000 leaves around $39,793 left for the town to cover for the second phase of the skatepark.