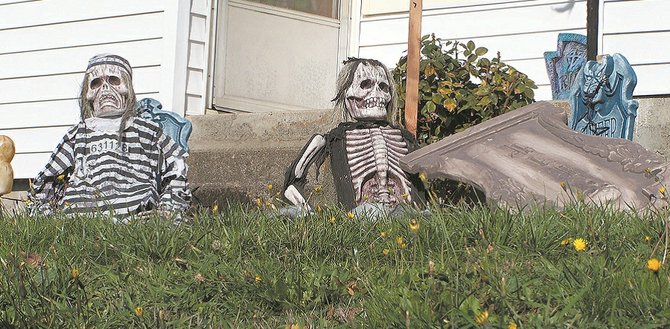 It's time once again to "Get Your Ghoul On" and join friends and neighbors for the 8th annual Community Halloween, Thursday evening from 4:30 pm to 7:30 pm in downtown White Salmon.
Each year on Halloween, hundreds of local families converge on downtown where local shops, businesses, organizations, and individuals set up along the sidewalks to hand out Halloween treats to costumed kids (and some parents too).
During the same time, Mid-Columbia Ministries hosts its 20th annual "Festival of Light," providing a positive alternative to Halloween festivities and sharing Jesus with the community.
The festival is located in the Wauna Ave. parking lot across from Harvest Market, and provides games, hot cider, cookies, candy and other prizes, and an informational booth.
With the spread-out housing densities that characterize so much of our area, these events are a great opportunity for our kids to fill their treat bags, and for everyone throughout the area to get together and to see and socialize with friends and neighbors. And there's still plenty of time to circulate through the neighborhoods around home in the traditional way.
Both events are absolutely free for the trick-or-treaters.