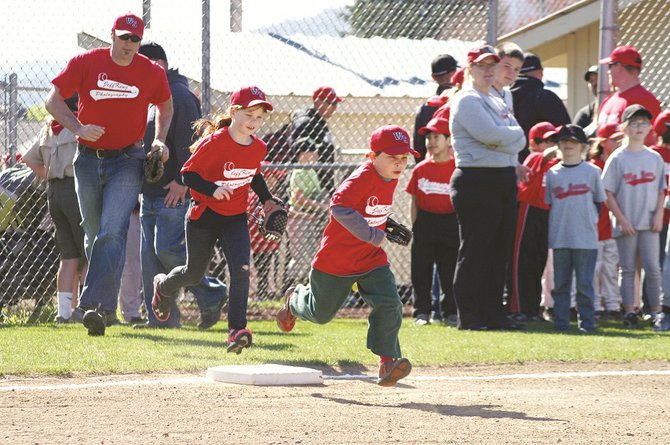 The new Mt. Adams Little League held opening ceremonies for the 2014 season last Saturday at the Jewett Sports Complex.
The morning's program included the introduction of local teams of all skill levels, from boys majors to girls minors, to T-ball.
Later, the assembled teams on the boys majors ball field paused for the singing of the national anthem and the raising of the Stars and Stripes.
The highlight of the morning came when Olympic gold medalist Vic Wild stepped onto the field to throw the ceremonial first pitch.