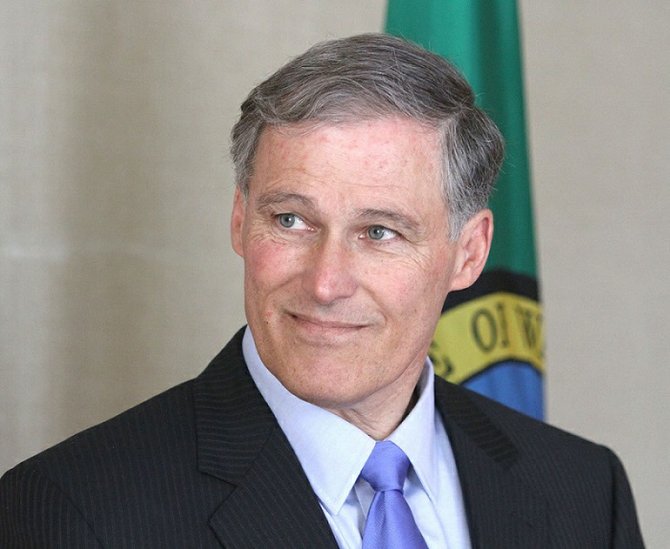 As part of a climate tour through central and southwestern Washington, Gov. Jay Inslee planned to stop in Bingen on Wednesday afternoon for a roundtable discussion about how climate change is impacting forest health in the Columbia River Gorge region.
Roundtable participants included Klickitat County Commissioner David Sauter, and local mayors Betty Barnes and David Poucher, as well as university scientists and tribal researchers, and representatives from the local timber industry, state forestry departments, the U.S. Forest Service, the Columbia River Gorge Commission, and Insitu, Inc. The roundtable was scheduled to take place at 1:15 p.m. at Insitu's Eagle Point corporate offices, at 118 E. Columbia River Way, in Bingen.
Beforehand, Inslee planned to view forests in Gorge that are being harmed by the Asian long-horned beetle, "which many researchers say is an increasing problem due to climate change," according to a press advisory issued by the governor's Communications Office on Aug. 25.
At around 2:15, Gov. Inslee planned to make an announcement relating to the Wind River Biomass Utility. According to Inslee's Communications director, Jaime Smith, Wind River has been working with the state Department of Commerce and other state and federal partners "to research and develop technology to generate energy via wood biomass."
On April 29, the governor signed an executive order initiating a series of actions to reduce carbon emissions in Washington, and to meet the state's statutory carbon emission limits.
Look for full coverage of the governor's visit in next week's edition of The Enterprise.