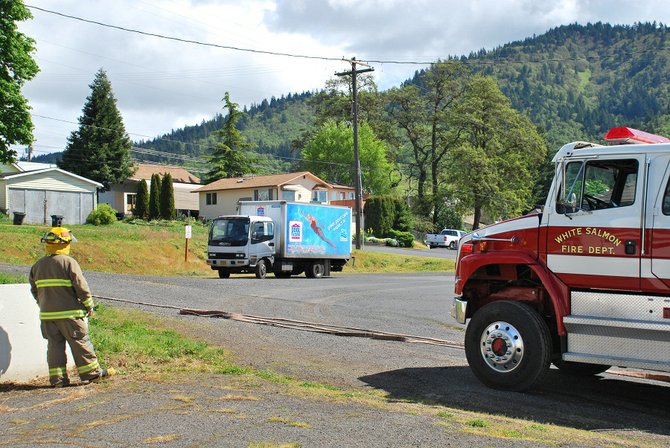 One injury has been reported as a result of a hazardous material spill near Church Street in White Salmon on Monday.
According to a press release sent by Klickitat County Emergency Management, at least one gallon of Muriatic Acid leaked from a Pool and Spabox truck around 8:54 am Monday. Muriatic Acid can cause respiratory difficulty and skin irritation if inhaled or contacted by the skin.
The driver of the truck was transported to Skyline Hospital and is being treated for inhalation of Muriatic Acid.
The White Salmon Fire Department, Bingen Fire Department, Klickitat County Fire District 3, White Salmon Police, Washington State Patrol, and Klickitat County Department of Emergency Management are assisting with the containment and control area, according to the release.
There is no danger to surrounding businesses or residences and the area surrounding the truck has been closed throughout Monday morning.
More like this story