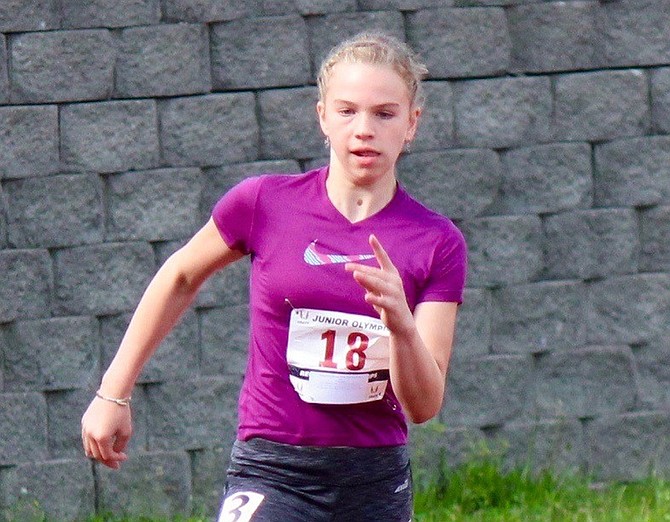 On July 9 and 10, Hannah and Jessica Polkinghorn, both of White Salmon, competed in the USA Track and Field Junior Olympics Region 13 Champion-ships in Seattle.
Hannah, 12, ran the 100-meter dash, the 200-meter dash, and threw the turbo javelin in the 11- to 12-year-old division. Jessica, 10, ran the 100-meter dash, long jumped, and also threw the javelin in the 9- to 10-year-old division.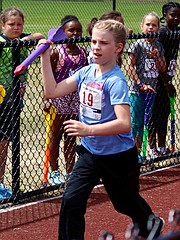 Jessica had a strong showing, grabbing a seventh-place finish in the long jump with a personal record 11 feet and one-quarter inch. She had a 10th-place finish with another personal record of 50 feet, 4 inches in the javelin. Hannah finished in 12th place in the 100 dash and 15th place in the 200 dash, but did not improve upon her previous best marks.
The top five competitors in each event qualified for the USA Track and Field Junior Olympics National Champion-ships, to be held in Sacramento, Calif., on July 28-31.
The Region 13 Championships included competitors from across Oregon, Washington, Alaska, and part of Idaho.
Both Polkinghorn girls qualified for the regional meet due to strong showings at the USA Track and Field Inland North-west Championships in Spokane on June 18-19. At that meet, Hannah finished first in the 100 and 200 dashes, with times of 13.92 seconds and 30.24 seconds, respectively. She also placed fifth in the javelin.
Jessica qualified by finishing fifth in the long jump, sixth in the javelin, and eighth in the 100 dash. The girls are coached by their mom, Heidi Shultz.