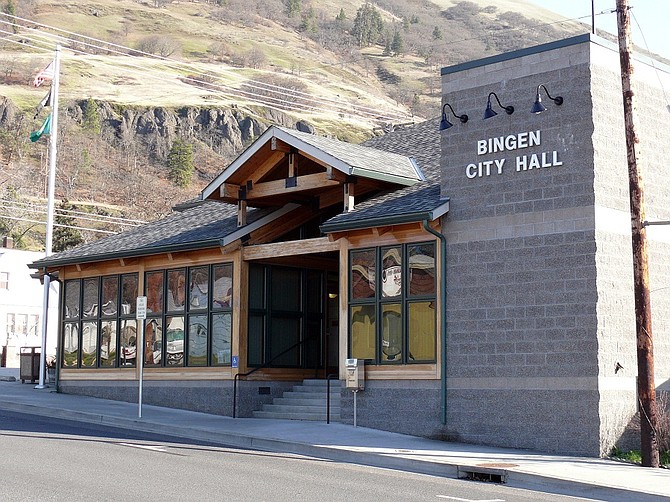 Bingen's City Council, once lacking members, is now at full capacity with five occupied seats after the recent swearing in of the council's newest member: Ryan O'Connor.
O'Connor (right) has been a Bingen resident for the last nine years and was sworn in during the April 4 council meeting to fill Council Position No. 1. He learned of the council vacancy from his neighbor and appointed City Councilor Laura Mann.
"I've lived in the Gorge since 2004, and I moved to Bingen in 2008, when my wife Jody and I bought a house in Bingen," O'Connor explained. Originally, O'Connor hails from Driggs, Idaho, which has a population of about 1,500 people.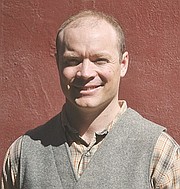 O'Connor's small town heritage has well suited him for life in Bingen, "I like small towns, and Bingen sort of fits in to my desire from a town. Things move a little bit slower."
What drew him to the Gorge initially was the abundance of outdoor activities, explained O'Connor. "I originally came to the Gorge, for one because I liked the outdoors and kayaking, and I got a job at Insitu," He said. O'Connor works as a mechanical engineer with the local enterprise.
"I've been pretty fortunate to have a pretty fun job in a really cool place," O'Connor noted.
Pursuing a seat on Bingen's city council wasn't something O'Connor had spent a lot of time dwelling on, instead the move was a logical step for O'Connor. "We got a house in Bingen, and I also have twin six-year-old daughters, so I feel like I'm pretty invested in the town, and I've been interested in getting involved in the community a little bit more," said O'Connor.
"I'm interested in getting to know the community a little bit better, any maybe contributing in some way," he explained.
So far, there isn't anything specific O'Connor wants to address while filling the council's vacancy. "I'm really happy with Bingen the way it is," he said. "Every town has little things you'd like to change, but overall I really like the way things are."
"I'm still really learning what City Council is about," explained O'Connor. "I think my ideas of what has to change, or what needs to improve, will probably develop. At this point, I definitely don't have any specific things I would like to change."
Maybe, in the future, O'Connor would like to look into what it would take to quell trains from sounding their whistle when rolling through town, "But I don't think that's a short fix, it's long-term."
Overall, O'Connor is looking forward to serving on the city's council. "I think it will be a really good learning experience," he said. O'Connor explained that sitting on the city's council will give him a better understanding of what goes on locally, how the city operates, and what challenges Bingen is facing.
"At the three meetings I've been to so far, we've talked about things that kind of in the back of my mind I've been thinking about," said O'Connor, "But there's lots of things going on that I didn't really know about."
More like this story