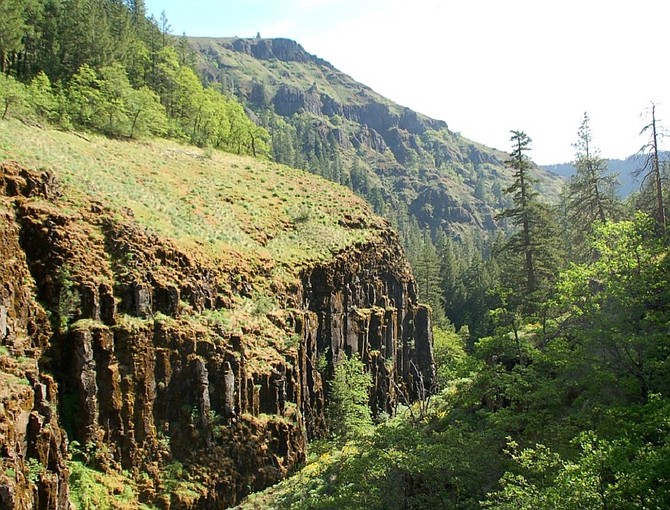 The Washington State Department of Natural Resources (DNR) is beginning work to create a forest management plan for the newly created Klickitat Community Forest. Because the forest will be managed with the community, the agency will meet with the public and an advisory committee as they develop the plan.
DNR is hosting a meeting on April 20 at 6:30 p.m. at the Glenwood Grange to share the process and get initial feedback on the community's wishes for the forest. In May, the agency will begin work with an advisory committee selected to represent a wide variety of interests, particularly those of the local community.

"We're still learning about this land and need to hear about both the opportunities and needs. Our goal is to facilitate a management plan that allows the community to have an active role in the stewardship of the land," said Project Manager Larry Leach. "We're very encouraged by what seems to be a lot of partnership potential."
The 2,400-acre Klickitat Community Forest covers a swath of scenic canyons and mixed conifer forests 6 miles northeast of Glenwood. Community forests allow working land activities to generate revenue for forest management, such as forest health treatments, habitat restoration or parking for recreation visitors. The area offers sweeping views of Klickitat Canyon with potential for hunting, fishing or hiking.
"This isn't a large forest and becoming entirely self-supporting might be a challenge, so investment expectations may need to be tempered," said Leach. "Yet, the potential benefits that exist here for so many diverse interests could inspire, support and open the door to opportunity."

Those who wish to serve as a member of the advisory committee may visit www.dnr.wa.gov/KlickitatForest or contact Leach at 509-925-0923 or larry.leach@dnr.wa.gov to learn more. Selected advisory committee members should expect to meet monthly in Glenwood through 2017.

DNR will complete the forest management plan by the end of this year, per funding requirements.