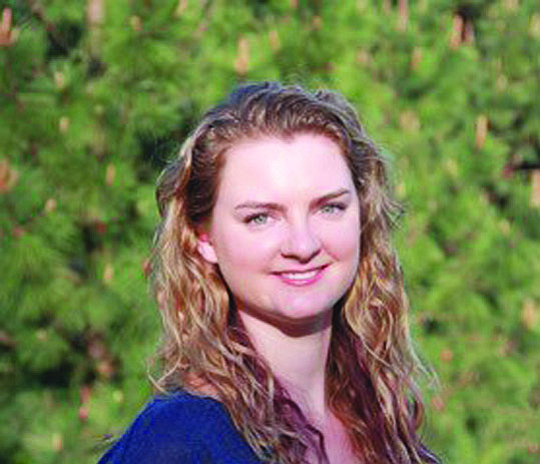 By SVERRE BAKKE
The Enterprise
sbakke@whitesalmonenterprise.com
In this final installment of our conversation with candidates for positions on the White Salmon City Council, the candidates turn their attention to consolidation with Bingen and the subject of philosophy on the role of local government in relation to its citizenry.
In three previous installments, the candidates for Positions 1, 3, and 5 covered why they are running for City Council, city infrastructure (water, sewer, streets, and parks), annexation policy as a tool for growing White Salmon's population and tax base, the community pool project, and land use planning policies for guiding development within the city.
Also this week, Amy Martin, candidate for Position 4, joins the conversation for the first time. Her input is welcomed.
Martin is originally from Virginia Beach, Va. She has lived in the Columbia River Gorge for six years and White Salmon for three.
Consolidation with Bingen
Marla Keethler, Position No. 5: The citizens of both cities need to feel ownership of the idea in order to fully support such a merger. I applaud the efforts be-hind the research that went into the proposal, and there are many reasons why such a merger would make sense (for example, shared resources and larger population for elected positions).
But I do agree with Councilor Sabourin that the next step should be a survey of the public's sentiments. Should there be a majority in favor of the consideration, I think further public discussion should wait until after the upcoming General Election in November, when new council members are seated.
Maurice Tunstall Jr., Position No. 5: Consolidation is the best solution for both cities. Most of the towns' resources and services are already combined. It is a waste of money to continue to have both cities function independently when it would benefit both to consolidate.
Annexation, the alternative to consolidation, would remove one of the towns' identities and that is something I am quite opposed to.
Jason Hartmann, Position No. 3: If it leads to efficiency, I'm all for it. But I have yet to see a convincing value proposition to show that it will lead to real efficiency.
In theory, teaming up with Bin-gen could lead to better negotiating leverage at the county and state levels, economies of scale for spending, and more efficient operations in general. But things don't always work out in real life like they do in theories. And many of those economies of scale are already being realized.
With the current set of challenges facing the city, I would suggest continuing to gather information and reviving the conversation once the value proposition is more clearly defined.
Jason Sabourin, Position No. 3: At this time I am ambivalent re-garding a possible merger with the City of Bingen. I see some benefits of a merger in regard to eliminating redundances in yearly reporting tasks and reducing competition between the cities in the pursuit of state grants, but I also understand that local identity is important to many people, which might not make this a popular idea.
Ben Berger, Position No. 1: Did not submit a response.
Ashley Post, Position No. 1: I do not know if Bingen and White Salmon should consolidate. I see some of the benefits: having a more streamlined approach to local endeavors, eliminating redundancies, having more political clout within our state, no longer competing with each other for grants or loans, and working together more efficiently.
I also see some concerns: the effects on taxes, changes in our towns' identities, and the challenges that come with combing two governments.
I don't think this is a decision that should be made swiftly or made based on feelings. I think both communities should be in-formed of the pros and cons, and that we should all take the time to consider the possiblity of becoming one.
Amy Martin, Position No. 4: This issue is something I believe needs to be slowed down and carefully considered. There are many questions that need to be answered about the long-term effects of this consolidation.
I will work hard to ensure that extensive research is done and community opinion is heard before moving forward.

Philosophy on Role of Government in relation to its Citizenry
Ashley Post: I believe the role of local government within a small town like ours must be non-partisan. Its role is largely to keep the city going, keep utilities running, keep the roads and walkways safe, maintain parks, wisely manage the city's budget, creatively bring in outside sources of support (grants, donations), and support local law enforcement and fire department for the safety of our citizens.
The local government has a secondary role of supporting its citizens to maintain a community of connectivity, health, livability, family activities, the arts, city traditions and culture, and a prosperous local economy.
Ben Berger: Did not submit a response.
Justin Sabourin: It is particularly important for small cities such as ours to keep a sharp focus on the few services we are able to provide in a fiscally responsible manner so that the citizens can focus on their responsibility of shaping the culture they wish to see.
Keeping the city government and council out of political infighting or trying to direct social policy is important when you have a very limited staff and very little resour-ces to work with.
Jason Hartmann: I believe that local government works for the people. When it's working well, you barely know it exists. Things just work smoothly.
Local government is also a first responder. As the employer of police and fire, local government has the responsibility to ensure that the community is safe, that constitutional and human rights are protected, and that people are treated fairly.
Local government also creates the foundation on which opportunity is built for the vulnerable in our community. And only local government can make sure that space is set aside for history, art, and recreation, so important to our community and so easily overlooked in our busy society.
Maurice Tunstall Jr.: It is my personal belief that it is the duty of an elected official to act as a public servant to their citizens: to act in their best interest, consistently work toward improving the city, and to act swiftly and fairly without in-convenience to the people who entrusted me to act on their behalf.
Marla Keethler: I believe we are all active members of our government; that civic engagement, whether as an outspoken citizen or elected official, has to be encouraged and shared.
The government should be fiscally conscious of how our resources are managed, proactive in planning for growth so as to minimize conflicts or strain on the community, and to ensure a sense of safety and security.
Through those areas of focus, I think the government embodies the city's vision of "being a proud community that works together to create and sustain a desirable place to live, work, play, and stay."
Amy Martin: This particular topic is the biggest motivator for me to run for White Salmon City Council. I believe we need to shift our thinking of what role councilors play for our community. If elected, I would strive to bring understanding that it is my job to work for and represent the people in this community.
Community involvement is the backbone to any successful local government and I am willing to go above and beyond to make sure voices are heard and matter.
As councilors, we should always make it a point to listen to the voices of those most affected by any of the issues discussed before making a vote. At the end of the day I believe in weighing the input of the community as decisions are made.