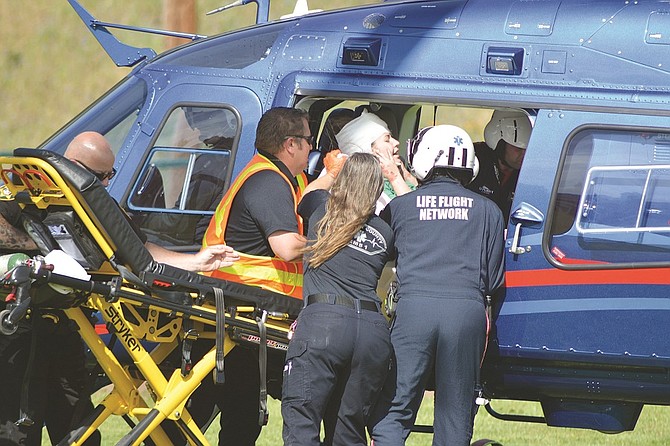 Three people were injured in a two-vehicle accident on Monday, June 5, 2016, at approximately 3:27 p.m. The accident occurred on State Route 142 at milepost 9, eight miles north of Lyle.
According to the report, a 2010 Subaru Forester driven by Elizabeth A. Spino, 40, Klickitat, was eastbound on SR 142. A 2011 Chevrolet Equinox driven by Rebecca D. Moss, 45, Klickitat, was westbound on SR 142.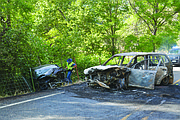 The report stated that Spino fell asleep and her vehicle drifted over the center line, colliding with the Chevrolet in the westbound lane. The Chevrolet came to rest in the westbound ditch. The Subaru came to rest blocking both lanes. It then caught on fire and started a brush fire on the eastbound bank.
Spino was transported to Mid-Columbia Medical Center in The Dalles with her injuries. Moss was taken by ambulance to Klickitat Valley Hospital in Goldendale.
A passenger in the Spino vehicle – 14-year-old Adrienne Spino of Klickitat – was transported to Lyle High School where she was transferred to Life Flight and taken to Emanuel Hospital in Portland.
Elizabeth Spino was charged with negligent driving.
More like this story