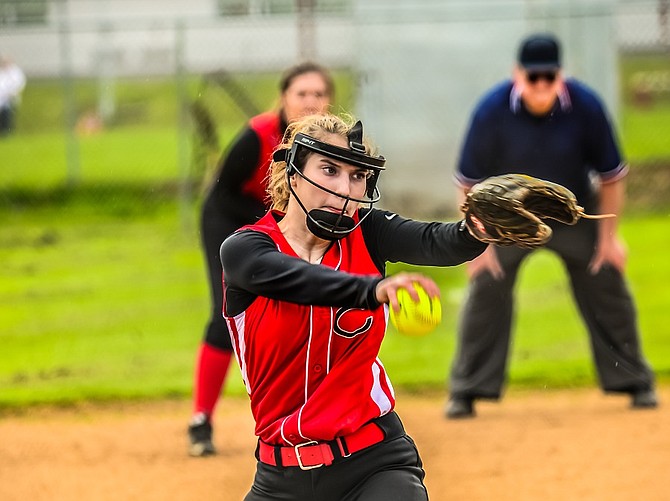 Columbia High's 2017 fastpitch regular season concluded last week with an 18-7 1A Trico League loss to La Center.
The Bruins finished 0-5 in Trico play and 5-10 overall under head coach Kaylene Herman.
Junior Kathirin Hylton drove in five runs for CHS in its home finale.
Despite not winning a Trico game this year, the Bruins qualified for their first-ever Southwest District tournament.
They were scheduled to open district play against Elma (8-3) on Wednesday, at Fort Borst Park in Centralia. First pitch was set to be thrown at noon.
District semifinal and loser-out games were slated to start at 4 p.m.
A second round of loser-out games, the championship, and the consolation final all will be play-ed Saturday in Centralia. Loser-out games will start at 11 a.m.
Three berths to the state 1A tournament are at issue
Columbia lost a Trico double-header to Castle Rock here on May 2, by scores of 13-0 and 12-0. The Bruins went hitless in both five-inning contests.
The third game be-tween the teams got postponed and was not re-scheduled.
CHS lost a three-game series to La Center (May 9-10) by scores of 16-1, 14-0, and 18-7.