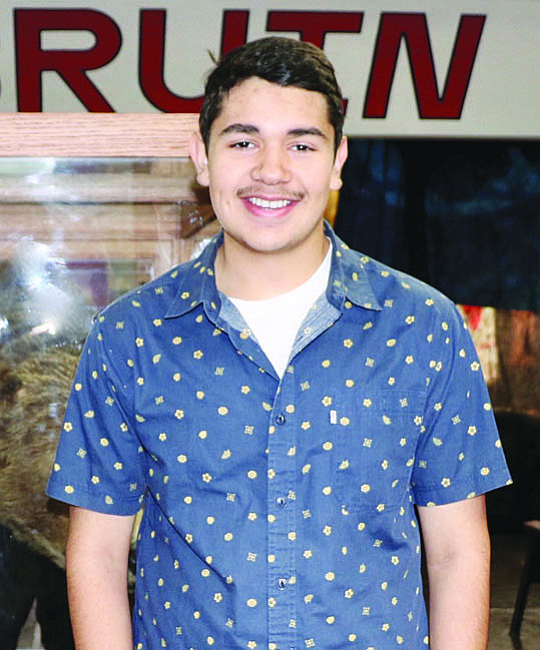 By KEN PARK
The Enterprise
kpark@whitesalmonenterprise.com
The Bingen City Council often has to make tough decisions for the city and for its members. But sometimes they find a way to compromise and create something that benefits all involved.
During its Oct. 3, meeting the Bingen City Council had to decide between two "incredible" candidates to fill its open position for a student city council member, Columbia High School juniors Cesar Robles and Chloe McLaughlin.
Robles was born in White Salmon and raised in Bingen. He currently is enrolled in the Running Start program, working toward an associate's degree, and maintains a full-time job at the Hood River Best Western hotel.
Robles has been heavily involved in volunteer opportunities in Bingen since he was very young, including participating in community clean-up events and fundraisers for the Daubenspeck Skate Park.
When asked by council members what he would like to get out of his experience as a student city council member, Robles said, "I would like to gain a greater knowledge on how city government works. I would also like to have an input in improving Bingen's water distribution system."
McLaughlin was born in Hood River, raised in White Salmon, and recently moved to Bingen. She is also involved in the Running Start program, as well as a dedicated cheerleader and school athlete.
During her time on the council, McLaughlin would like to be involved in improving advertising for events in Bingen, like the Huckleberry Festival.
"I've always had an interest in being a public servant," said McLaughlin.
While the Bingen City Council technically only had one spot open for the position, in the past when they've had two good candidates, they've split the time between them. One student would serve the first four months on the council from October to January, and the other would come on board from February to May.
As ex officio, or non-voting, members of the City Council, the students will attend council meetings, receive council informational packets that contain information that will be discussed and voted on at meetings, as well be asked to give their opinion on topics being discussed.
In other business, the Bingen City Council approved the renewal of the Gorge Heritage Museum's building lease.