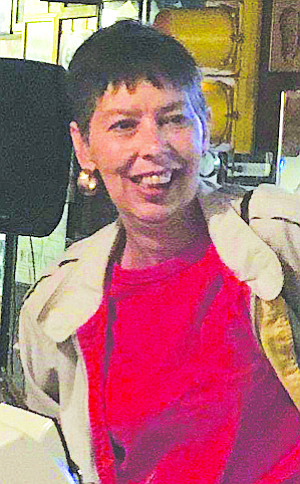 Local elections are fast approaching and here, The Enterprise hopes to give Bingen voters a chance to get to know a little bit about the candidates running for the position of mayor.
There are only two candidates running for the position: incumbent Betty J. Barnes and former Bingen City Councilor Clinton Bryan.
Our questions and their answers follow.
Why are you running for this position?
Betty Barnes: The City of Bingen has several projects in progress and, I believe, it is important to have consistency and experience during this time at City Hall for the citizens and businesses.
Some of the major projects the City of Bin-gen is/will be working on are: the Bingen Point Access Project, hiring a new City Administrator, negotiating the employee union contract, applying for grants and loans to replace the old reservoir that was built in 1948, pursuing fun-ding for repairs on East Humboldt Street, mitigating storm water issues, and following up on citizen concerns for safer streets.
I have been building partnerships with local business owners and residents, county and federal legislators, and key partners such as Burlington Northern Santa Fe Railway and the Washington Department of Transportation. The time I have invested working on past and current projects, and the knowledge and relationships which have been built in the process, is valuable to City operations and critical when swift action is necessary.
Clinton Bryan: I have always been interested in assisting the community that I live in, in any way that I can.
What are your budget priorities?
Bryan: To maintain a well-balanced budget while moving the City forward in a progressive manner.
Barnes: The City of Bingen is prioritizing maintaining our municipal wells and replacing the old reservoir.
What are you going to do to fix low level of interest in City Council?
Barnes: We have a full council now and they are all excited about being able to help shape the future of Bingen.
Our newest member to the council, Phil Jones, joined with the understanding that he could no longer sit back and wait for other people to step up. There are other people out there who feel the same. We are here to listen to our citizens and encourage public participation.
Bryan: To actively communicate with the citizens of Bingen the importance of having a well-balanced and diversified City Council.
What are your plans?
Bryan: My plans are to help the City of Bingen have a sound and solid infrastructure including trying to solve the hydro-gen sulfide problem with our drinking water; to bring a well-balanced platform to continue moving forward with the achievements that the current administration has already accomplish-ed and to continue to improve upon the quality of life in Bingen over all.
Barnes: If elected by the citizens of Bingen to serve another term, I will expect our current employees to continue to assist the public in a friendly and professional manner and will demand the same from anyone new joining our team. I will be a community liaison and use that role to help make Bingen a great place to live, work and play.
I will remain a vocal advocate to address our shortage of housing, infrastructure, and development. One of the most important aspects of being Mayor is having good listening skills and the demeanor to discuss ideas, hear criticism, and understand different perspectives; I plan to continue doing those things.