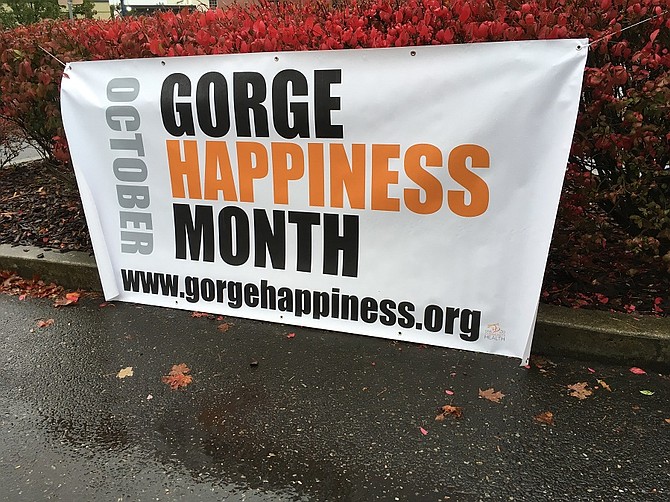 On Monday, Oct. 9, from 10 a.m. to 3 p.m., in celebration of Gorge Happiness Month, community leaders and individuals with a cause are invited to come together for the future of the Gorge.
The event will be held at the White Salmon Community Library.
Co-collaborators from Klickitat Advocacy, CultureSeed and Gorge GENIE are looking forward to offering an engaging day for people to get energized and inspired, and to help people working for the good of the Gorge to come connect with others so we can utilize our collective time and resources to do more together.
"This will be a day of participation where we get to know who is in the room and share our goals. We look forward to networking and resource sharing possibilities which is the common call from funders and overall the best method to support a thriving Gorge community," said Sasha Bentley from Klickitat Advocacy.
"We are committed to the health of the land, people and community of the Gorge, and with this being Gorge Happiness Month, we are excited to offer an interactive and meaningful day to support each other and a thriving Columbia Gorge," said Bentley.
For more information contact Bentley at sasha@klickitatadvocacy.com or call 509-637-4063.