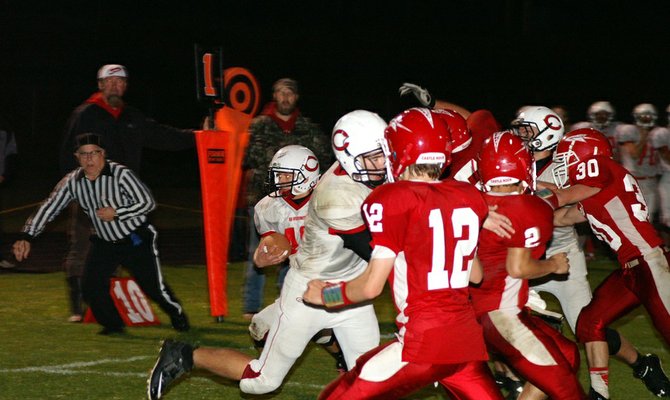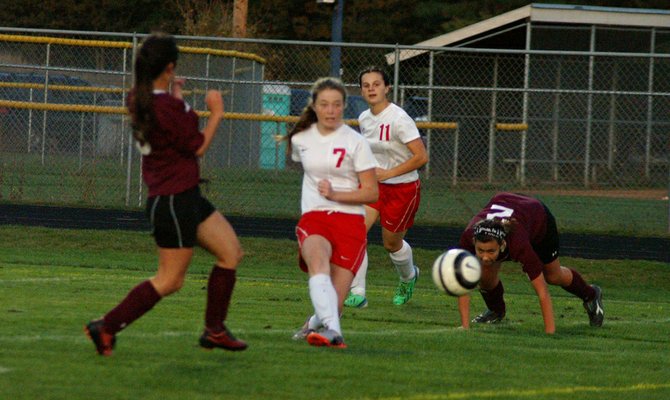 After scoring a hard-fought Greater Columbia 1B League girls basketball victory on the road last Friday, Lyle/Wish-ram looked to maintain its hold on first place at home last Saturday against undefeated Sunnyside Christian.
Ryan Lockman scored a game-high 17 points and Columbia High led from the first quarter on last Friday en route to a 56-41 Trico League boys basketball victory at winless Ilwaco.

A second three-game winning streak of the season has vaulted Columbia High's girls basketball team into a tie for fourth place in updated Trico League standings.
Columbia High's boys basketball team took three steps back last week with a trio of Trico League losses that left it all alone in seventh place.
With only five wrestlers available, Columbia High was no match for Toledo or Castle Rock at last Thursday's Trico League double dual meet in Toledo.

Columbia High wrestlers put on quite a show during a Trico League double dual meet here last Thursday.

Toledo snapped Columbia High's two-game win streak with a 66-39 Trico League boys basketball victory there Monday night.

The home-court advantage again played to Columbia High's favor Monday night.
Senior Nathan Bell's victory in the 160-pound weight class provided Columbia High's top highlight at the Washougal River Rumble last Saturday.

December was a tale of two months for Columbia High's girls basketball team.

After a few years of better-than-average turnouts, Columbia High's wrestling program took a hit in the numbers for the 2013-14 season.

On any given day, Courtney Road can be associated with beautiful views of the Gorge and the Coyote Wall trailhead at its base.

The Columbia High girls basketball team got back on the winning track last Sat-urday with a 45-37 non-league victory over the visiting Corbett (Ore.) Cardinals.

Five Columbia wrestlers, led by Austin Walker's victory in the 195-pound weight class, earned placings at last Saturday's Bruin Interstate Invitational in Miller Gym.
Columbia High's varsity girls basketball team made its record 2-0 last Wednesday with a 40-31 non-league victory over Riverside in Board-man, Ore.