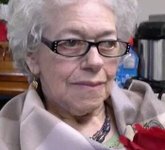 Patricia Roberts of Veneta, Ore., will be laid to rest with her husband of 63 years George P. Roberts Jr., on Saturday, April 26, 2014, 11 a.m. at the White Salmon cemetery. Pat was born in Baker City, Ore., to ...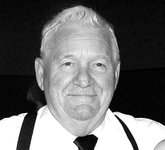 On the evening of April 8, 2014, Bill passed away from complications of heart surgery after suffering a heart attack. He was being visited and comforted by family members at Providence St. Vincent Medical Center at the time of his ...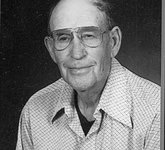 Noble Calvin ("Tex") Stephenson Jr. was born to Choctaw Indian lineage in Soper, Okla., on March 28, 1933, to his parents Noble Calvin Stephenson Sr. and Louise Rena Page. Calvin spent his childhood in Soper along with his four younger ...
Martha (Marty) Clouse left her earthly bonds March 31, 2014, to join those who have gone before her. She was born Aug. 18, 1940, to Margaret (Beck) and Ellis Johnson in Patoka, Indiana. Marty graduated from Deaconess School of Nursing ...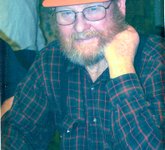 Ray Gordon Hathaway, 86, passed away on April 1, 2014, in Hood River, with family and friends at his side. Ray was born to Maurice and Piccola Hathaway on April 11, 1927, in The Dalles, Ore., and spent his lifetime ...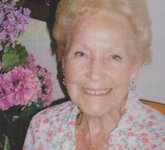 Clara Belle (Archer) Lamb, 92 of Stevenson, went to be with the Lord on March 27, 2014. She was born on April 24, 1921 to Edith Ellen and Charles Carpenter Archer in Goldendale. Clara was from a large family and ...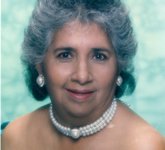 Surrounded by family and loved ones, Maria Castillo Crowder, fondly known as Mary, passed away in White Salmon on April 2, 2014, at the age of 79. She was born in Forsyth, Mont., on Nov. 4, 1934, to Luciana Contreras ...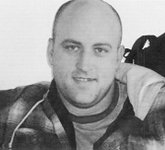 Robert Paul Tate, 38, passed away in Butte, Mont., on Oct. 4, 2013. He was born in White Salmon on Sept. 8, 1975, to Ava Christine (Newman) and Daniel Tate. Bobby served in the National Guard and worked as a ...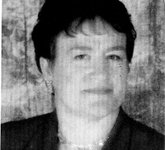 Ava Christine Newman-Tate passed away in Butte, Mont., on Oct. 4, 2013, at the age of 60. She was born in Yakima on Oct. 3, 1953, to Irene (Wamsley) and Hobert Newman. Chris married Daniel Tate in BZ Corner on ...
Geraldine Eloise Brad-shaw passed away from age related causes on Sept. 18, 2013, at the Hood River Care Center. She was 89. Geraldine was born in Peggs, Okla., on Nov. 29, 1923, to Arthur Taylor and Nancy Downing Taylor. She ...
Georgia Ann Blue (Slagle), 71 of Batesville, Ark., passed away Thursday, Sept. 19, 2013, in Batesville. She was born Jan. 27, 1942, in Everton to William Samuel Slagle and Clementine Elam Slagle. She was a factory worker, a Christian, and ...
White Salmon
Shirley Best Merritt of White Salmon passed away unexpectedly Sept. 18, 2013. Shirley was born Jan. 2, 1936, and was 77 years of age at the time of her passing. Arrangements are under the direction of Anderson's Tribute Center, Hood ...
Douglas John Kock, 62, passed away July 30, 2013, in Vancouver. He was born in Hood River, Ore., on June 12, 1951, to Estella T. (Voigt) and John H. Kock. Douglas worked in education for 38 years as a teacher ...
Cindy Rae Ward was born on Sept. 28, 1969, in Vancouver. She went to school in both Vancouver and Castle Rock and graduated from Columbia High School in 1988. She met her husband of 25 years, Bill Ward Jr., in ...
Nettie was born Jan. 23, 1914, in St. Paul, Minn., to John and Martha Henke. They moved to Portland, Ore., in 1916. Nettie attended Commerce High School in Portland. Her junior year, she moved to Trout Lake and worked in ...