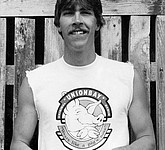 Michael Norman Denny, father, son, brother, uncle, brother-in-law, cousin, and friend left this life unexpectedly on Saturday, Dec. 31, 2016 at his home in Thorn Bay, Alaska. Mike was born April 25, 1961, in Portland, Ore., to James Denny and ...
Michael Leon Billette passed away at his home in White Salmon on Jan. 4, 2017, at the age of 60. He was born to Viola (Shipman) and Leon Billette in White Salmon on Oct. 19, 1956. Michael spent his young ...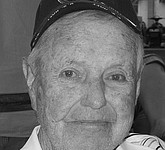 Marlow V. Johnston went home to the Lord on Jan. 4, 2017, at 93 years of age, surrounded by his loving family. He was born Aug. 1, 1923, in Nespelem to Vaughn L. Johnston and Clara L. (Picard) Johnston. Marlow ...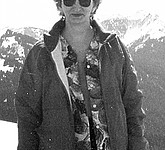 Janice Ruth Spring was born July 11, 1938, in White Salmon to Walter and Lelia (Stockton) Talbert. She married Ralph George Spring on Aug. 16, 1958. Mrs. Spring loved cooking and gardening and being a mom. She was a foster ...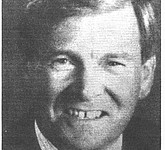 DON MITCHELL Don Mitchell, 81, passed away Nov. 22, 2016, in Henderson, Nev. He was born in Yakima and grew up in Bingen. He graduated from Columbia High School in 1954. Don attended Central Washington College and Washington State University, ...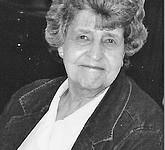 Dona Grace Brown Taylor departed this life on Saturday, Dec. 17, 2016, at 6:15 P.M. She had celebrated her 82nd birthday. She was born Sept. 16, 1934. Dona moved with her family to Dallesport in 1949, the year the Columbia ...
Darrell Dean Hoover was born in Iowa City, Iowa, on April 20, 1940, to Arthur and Olive (Olson) Hoover. The family moved to the Snowden area when Darrell was a young child and he attended White Salmon schools. Darrell's family ...
Nora Black Kyte passed away peacefully on Dec. 13, 2016. She was 82 years old. Nora was born in Kanab, Utah to her parents Claude and Nina Black. Her family moved around early in her life to various places in ...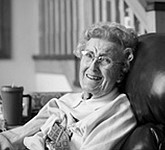 Dorothy Edith Scott went to be home with the Lord on Wednesday, Nov. 30, 2016. All four children were present at the time of her passing. Dorothy was born in La Grande, Ore., on Oct. 18, 1923, to James Lawrence ...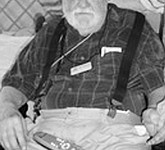 Bobbie (Robert) Astan Jellum was born in Lemoore, Calif., and was married on May 30, 1945, to Kathryn Rand. They lived in the Hillsboro area while raising their children. Bob is survived by four sons: Dan, Tom, Paul and John; ...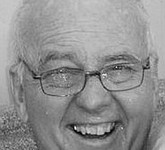 Robert E. Richards (Bob), 74, passed away peacefully in his home Nov. 24, 2016. Bob was born in Butte, Mont., to Earl and Helen Richards. He grew up in Renton, where he played in the Babe Ruth World Series as ...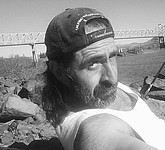 March 25, 1965 - Nov. 2016 Greg Walker was 51 years old and passed away last week of aortic dissection. A lifelong resident of the White Salmon area, Greg graduated from Columbia High School graduating class of 1984. He was ...
After a courageous battle with cancer, Sandra "Sandie" Lee Jackson passed away on Nov. 19, 2016, in Gresham, Ore. She is survived by her husband Merv Jackson at home, daughters Debbie Hundley of Wasilla, Alaska; Pam Kennedy of Sherwood, Ore.; ...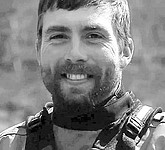 Will Hartman, 33, drowned October 31, 2016, while kayaking in a remote, mountainous region in northern India. Most recently a resident of White Salmon, Will was a lifelong kayaker and traveled the world in search of class IV and V ...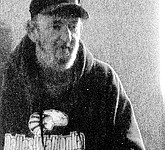 Edwin Campbell Davis, 66, passed away at his home in Klickitat on Oct. 29, 2016. He was born on May 19, 1950, in Chehalis and, along with his brother Marvin, was adopted by Victoria M. (McCoy) Davis Rolo and William ...