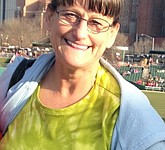 BILLIE DREW Billie Louise Drew died Aug. 1, 2017, in Klickitat. She was born Oct. 3, 1954, at home in Wahkiacus. She was the fourth of five children born to William and Patricia Drew. She married George Edmundson in 1970. ...
DEAN BRASUELL Shird Dean Brasuell, 73, passed away in Yakima on July 28, 2017. He was born in Stillwell, Okla., on March 11, 1944, to Ruth May (Jones) and Shird Raymond Brasuell. Dean served in the United States Coast Guard. ...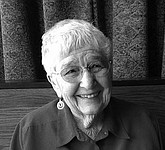 BEVERLEE HOOPER Beverlee DeBode Hooper died peacefully at home with her family surrounding her on July 9, 2017. Beverlee was born on Sept. 22, 1928, in Bowman, N.D., one of five children of Beulah and Ed DeBode. When she was ...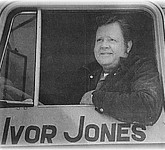 IVOR JONES Lyle resident Ivor Thomas Jones passed away on July 9, 2017, at the age of 88 in Vancouver. He was born in Sand Point, Idaho, to Helen (Hathaway) and David Jones on Aug. 23, 1928. Ivor served for ...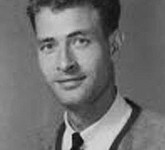 LeMoine (Lee) Emery Bittinger of Lyle, passed away peacefully July 18, 2017 in his home surrounded by family, he was 78 years old. Lee will always be remembered as a wonderful husband and father, enthusiastic elk hunter, and a passionate ...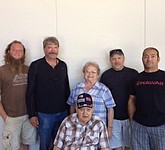 James Clifton Stembridge was born on Oct. 5, 1932 in Dorsey, MS, to Stella (McCormick) and Charles Stembridge. JC and family moved to nearby Tupelo, MS where he and his two brothers Walter and Owen grew up three doors down ...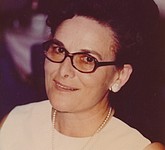 Ersula "Spud" Connolly's earthly journey ended on Thursday, July 13, 2017. She was born June 14, 1926, in Church Point, La., to Albert Olivier Jr. and Annie Richard. She graduated high school in 1944. After a short courtship, she married ...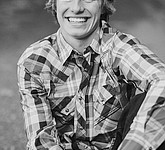 Austin Jennings Bucklin, 18, passed away on July 11, 2017. He was born Dec. 31, 1998, in Laramie, Wyo., and was the oldest son of Charley and Natalie (Barber) Bucklin. He attended schools in Chinook, Mont., Cut Bank, Mont., Rigby, ...
Myrtle Kay Richardson, 63, passed away at her home in White Salmon on July 8, 2017. She was born in Hood River, Ore., to Ida (Burris) and Roy Allen on January 11, 1954. Mrs. Richardson worked for Underwood Fruit for ...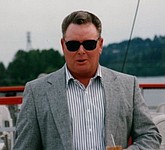 Rick was born in Colorado Springs, Colo., where his parents had worked packing their horses into the mountains and Pikes Peak. In the winter, they moved their horse by train to Tucson, Ariz., when Rick was 5 years old. Soon ...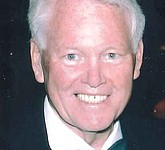 Dave King, 81, of Leawood, Kan., passed away June 13, 2017. Dave was born and raised in Cleveland, Ohio. His parents were Donald and Katherine (Briggs) King. Dave attended the University of Dayton, where he graduated as valedictorian of his ...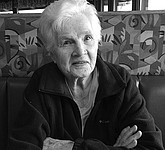 Katherine Lucille (Money) Eastham 91, died June 28 2017, in Eugene, Ore., after a long illness. She was born Katherine Lucille Money on Aug. 27, 1925, in Heron, S.D., to Charles and Minnie Money. In her early childhood – and ...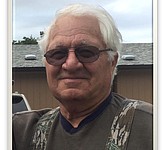 EARL KEMP Earl David Kemp passed away June 18, 2017, and was laid to rest on June 27, 2017, at the Lone Pine Cemetery in High Prairie. He was born in Rupert, Idaho, on March 18, 1935 to Earl and ...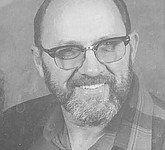 Longtime White Salmon resident Robert Lee Baker passed away in White Salmon on June 22, 2017, at the age of 83. Bob was born to George and Ethel (Cole) Baker in Springfield, Mo., on Aug. 28, 1933. He married Helen ...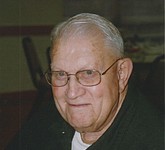 George Warren Hall was born Dec. 16, 1926, in Fort Frances, Ontario, Canada, to Jesse and Ada Hall, and passed away in his home in White Salmon on June 17, 2017. As a young boy, he lived with his family ...