Maria Charlene Edwina Hendershot was born on Oct. 30 just five minutes before midnight 1976 in Hood River, Ore., to her mother Kathy Hendershot of Lyle and her father Loren Hendershot of Parkdale, Ore. Maria grew up in Hood River ...
Vivian Renee (Fitch Brown) Paul of Hood River, Ore., went to be with the Lord on Oct. 10, 2016. Vivian was born in Portland, Ore., on Aug. 26, 1931, to Lucille and Byron Fitch and was 85 at the time ...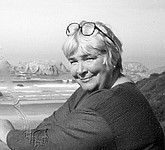 Irrepressible and vibrant, forthright and occasionally profane, Terry Lynn Fletcher was a force of nature to everyone who knew her. Terry Lynn (TL to her closest friends and family) was born on a scorching day in The Dalles, Ore., on ...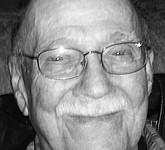 William Robert Thompson, known to his family and friends as Bob, passed away in Goldendale on Sunday, Oct. 2, 2016, at the age of 80. Bob was born to John Thompson and Mildred Marguerite Baker on Jan. 16, 1936, in ...
Bert C. Jones, of White Salmon, age 77, passed away in Hood River, Ore., on Saturday, Oct. 1, 2016. Bert was born to Bert S. Jones and Grace L. Jones on June 27, 1939, in Yakima. Bert graduated from Naches ...
Jean Marsolie Johnson passed away at Life Care Center in Sandpoint, Idaho on Sept. 26, 2016, at age 93. Jean was born May 6, 1923, in Redmond, Ore., to James Paul and Clara Neil. While growing up she lived in ...
Linda Evonne Wilkin was born in Rapid City, N.D., on Feb. 18, 1955. She then moved with her family to Oregon in 1967. She was an avid animal lover who while growing up would bring home stray animals, enjoyed showing ...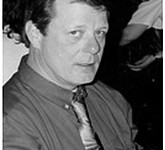 On Wednesday, Sept. 21, 2016, Barry J. Wheeler departed us to take his final voyage. Barry was born and raised in Rosedale, Queens, Long Island, N.Y. and attended St. Claire's Parochial School and Brooklyn Technical High School. He graduated from ...
James Paul Konecny was taken from this world suddenly on Sept. 25, 2016, on his vineyard in Underwood. He was born to Paul Charles and Patty Ann Konecny in Des Moines, Iowa on July 24, 1974. He was preceded in ...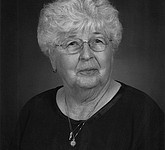 Berna Jean Carter, "BJ," was born June 25, 1930, to Lawrence and Paula (Bradbury) Edelblute at Rathdrum, Idaho, the second eldest of nine children. But she spent most of her idyllic early childhood growing up in the great outdoors at ...
Truman Ivan Keel, 88, passed away in White Salmon on Sept. 24, 2016. He was born in Goldendale on May 25, 1928, to Ivan Keel and Emma Huffsmith Keel. Truman lived in Glenwood most of his life and worked for ...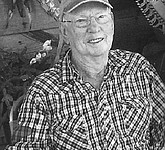 RV Sanders, known as Tex by family and friends, passed away peacefully surrounded by family on Tuesday, Sept. 20, 2016, at the age of 90. Tex was born in Petersburg, Texas, on March 28, 1926. He resided with his wife ...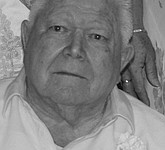 Frank Richard Benson was born in Riverside, Calif., on Dec. 22, 1928, to Theodore Henry and Thelma Gladeana (Cunningham) Benson, the second of five children. The family called him "Dick" and he remained Dick through his growing up years in ...
William Shore Kreps, age 85, passed away on Saturday, Sept. 24, 2016, at the Veterans Home in The Dalles, Ore. Bill was born Nov. 19, 1930, to George Wyers Kreps and Dorothy Genevieve Shore near White Salmon; at the Condit ...
Ruth Marilyn (Green) Patterson passed away on Sept. 25, 2016, at the Hood River Care Center. She was born on Aug. 30, 1933, in Gravity, Iowa to James and Hazel (Sexton) Green. She had five siblings: Robert, Delbert, Tommy (deceased), ...