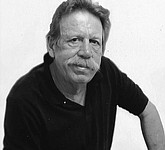 DENNY VOIGT Dennis Leslie Voigt passed away at his home on Oct. 12, 2017, after a lengthy battle with cancer. Denny was born on Nov. 11, 1953, in White Salmon, to Leslie (Windy) and Mary Ann (Holtmann) Voigt. Most of ...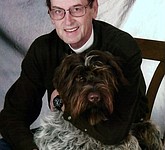 SAM OGLESBY Our community lost a dear friend when Sam Oglesby passed away October 3, 2017. Sam was born at a CCC Camp in Morganfield, Ky., on July 27, 1946 to Opal and Thurman Oglesby. He learned his work ethics ...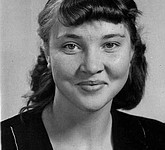 Mary Lou Green, 81, of Franklin, N.C., passed away on Friday, Oct. 06, 2017. Born in Jackson Co., N.C. on Jan. 20, 1936, she was the daughter of the late William David Bishop and Docia Higdon Bishop. In addition to ...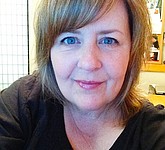 René Marie McNeel Smith, 51, died peacefully surrounded by loved ones on Monday, Sept. 18, 2017, at her home in Appleton. She was born in Vancouver, the third of four children, to Roxene (Woods) and Frank McNeel, Jr. on Oct. ...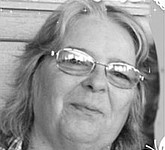 Loretta Jean West passed away in The Dalles, Ore., on Sept. 15, 2017, at the age of 62. She was born Jan. 23, 1955, in Salt Lake City, Utah, to Dean and Cecil Mae (Odell-Fletcher) Boram. Loretta married Greg Lewis ...
CHARLES SMITH Aug. 19, 1935 — Aug. 7, 2017 Charles Donald Smith, born Aug. 19, 1935, to Joseph A. Smith and Beda Fellman Smith, in San Francisco, Calif. Chuck attended Longfellow Grammar School and Balboa High School in San Francisco, ...
ROSEMARY HOP Rosemary Hop passed away at her home in Dallesport in Aug. 28 2017, at the age of 67. She was born in December 1949, in Tacoma, to Josephine and Richard Campbell. Ms. Hop worked as a nurse and ...
MARY LEE FINN Mary Lee Finn, Glenwood, was born Feb. 29, 1932, in Hardy, Ark., to Zona and Harold Ratliff. She passed away Aug. 19, 2017, at her home in Glenwood, cared for by her loving and devoted husband of ...
JAIME ESPINOZA Jaime Louise Throop Espinoza passed away peacefully at home on Aug. 14, 2017, with her family and friends surrounding her with love. Jaime was born Dec. 3, 1964, to Jerry and Margaret Throop in Chewelah. She was the ...

MARIE JONES Marie Antoinette Jones passed away at her home in White Salmon on Aug. 16, 2017, at the age of 74. She was born in Eau Claire, Wis., on Oct. 4, 1942, to Bertha Irene (Lowry) and John H. ...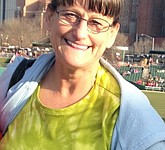 BILLIE DREW Billie Louise Drew died Aug. 1, 2017, in Klickitat. She was born Oct. 3, 1954, at home in Wahkiacus. She was the fourth of five children born to William and Patricia Drew. She married George Edmundson in 1970. ...
DEAN BRASUELL Shird Dean Brasuell, 73, passed away in Yakima on July 28, 2017. He was born in Stillwell, Okla., on March 11, 1944, to Ruth May (Jones) and Shird Raymond Brasuell. Dean served in the United States Coast Guard. ...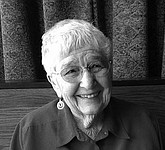 BEVERLEE HOOPER Beverlee DeBode Hooper died peacefully at home with her family surrounding her on July 9, 2017. Beverlee was born on Sept. 22, 1928, in Bowman, N.D., one of five children of Beulah and Ed DeBode. When she was ...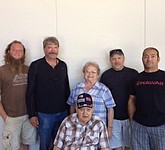 James Clifton Stembridge was born on Oct. 5, 1932 in Dorsey, MS, to Stella (McCormick) and Charles Stembridge. JC and family moved to nearby Tupelo, MS where he and his two brothers Walter and Owen grew up three doors down ...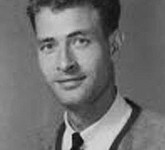 LeMoine (Lee) Emery Bittinger of Lyle, passed away peacefully July 18, 2017 in his home surrounded by family, he was 78 years old. Lee will always be remembered as a wonderful husband and father, enthusiastic elk hunter, and a passionate ...