Joe and his family moved around a bit during his growing up years. They did settle in the White Salmon area eventually and Joe graduated from Columbia High School. As a teenager Joe spent many a day hot-rodding down Snowden ...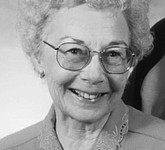 Pauline Gail Anderson passed away at the Hospice of North Idaho — Hospice House, in Coeur d'Alene, Idaho, on June 15, 2016, at the age of 93. She was born to Necia (Klapwyk) and Frank Knuchel, Dutch and Swiss immigrants ...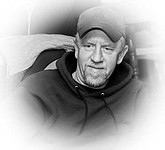 Kelly Thomas was laid to rest on Saturday, June 25, 2016, at the White Salmon Cemetery after passing away suddenly on Sunday, June 19, 2016. He was 56 years old and has been a resident of Mill A since 1991. ...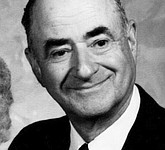 Moyer Bruce Hyder, 94, passed away at his home in Goldendale on June 1, 2016. He was born to Florence (Bent) and Edward James Hyder in Wahkiacus on Feb. 25, 1922. Bruce served in the Army Air Force during World ...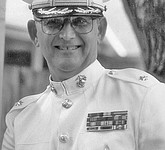 Retired Lt. Col. Terry William Bradley passed away peacefully at home on June 6, 2016, with family and friends at his side. Terry was born Jan. 9, 1945, to Walter Bradley and Irene Bradley (Jones) and was raised by close ...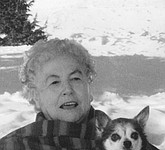 Carlotta "Carlie" Holmes passed away on June 1, 2016, in a Vancouver hospital, while surrounded by loving family. She was delivered into this world by her midwife grandmother Hattie Estes, in White Salmon. She was born on Oct. 1, 1929, ...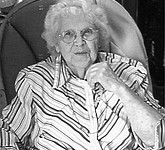 In loving memory of Marie Barton of Husum who passed away May 26, 2016. She was born in Spokane on Dec. 8, 1929. She spent her youth in St. Maries, Idaho, but most of her life in Husum. Wayne and ...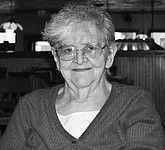 Betty Jane Hearn Aplin was born in Stafford, Kan., on April 20, 1933, to Russell and Lola Hearn. The family moved to White Salmon when Betty was 3. At the age of 6, the family moved on to the property ...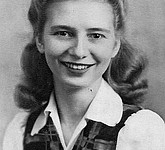 Patricia Ann DeWalt, 92, passed away in White Salmon on June 2, 2016. She was born May 30, 1924, in Hood River, to Harry and Edith (Adams) Wilson. Patricia married Lewis DeWalt at the White Salmon Congregational Church on Jan. ...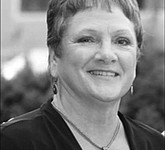 Roxie Marshall Hunter passed away from this life on May 23, 2016, in Lyle, with family and loved ones by her side. Roxie was born in Vancouver on Jan. 2, 1955, to William and Almeada (Colwell) Marshall. Roxie attended grade ...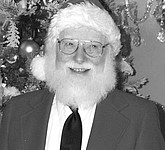 Roger Leonidus Clevenger passed away at home in Oregon City on the morning of April 25, 2016. He spent his whole life dedicated to helping and serving others as a minister, family counselor, and real estate broker. From 1956 through ...
Brian Keith Pranger was born in Salem, Ore., on Jan. 17, 1962, the son of Sonja (Levin) and Robert Pranger. He graduated from Tigard High School in 1980 and married Kathleen Petersen in Everett on June 30, 1984. Brian was ...
Helen Lois (Hurt) Gross was born in Crossfield, Alberta, Canada on Aug. 15, 1927, to Violet Kathleen (Landymore) and Walter A. Hurt. She married Kenneth Earl Gross in Calgary on May 12, 1949. Mrs. Gross worked as a nurse for ...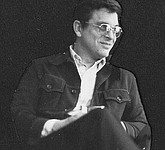 Donald Hudson Rosenberg passed away May 15, 2016, in Vancouver. He was born in Pasadena, Calif., on April 25, 1938, to Floyd and Helen Rosenberg. Don married Sandra (Cottrell) in 1960 and they enjoyed many adventures in their 56 years ...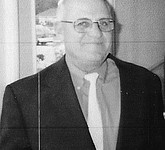 Carl Allen Rodgers of Underwood died May 7, 2016, In Portland, Ore., at the age of 72. Carl was born on Aug. 15, 1943, in Norfolk, Neb., to Carl Alfred Rodgers and Lois Clare Hart-Rodgers. The family moved to Underwood ...