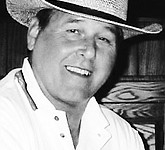 Jack Daniel Burns of White Salmon passed away on Nov. 15, 2014. Born on June 8, 1939 in Vancouver, to Harold and Wilma (Beard) Burns, Jack was 75 years old. Jack attended school in Vancouver, graduating from Fort Vancouver High ...
Duane L. Montgomery left this world on Sunday, Nov. 9, 2014. He passed peacefully in his home in Glenwood while surrounded by loved ones. Duane was born on Jan. 29, 1950, in Prosser to Marvin and Josephine Montgomery. Duane is ...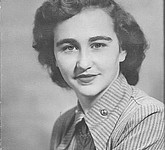 Marilyn Jean Bumgardner Weber was born on June 24, 1934, to Harold (Slim) and Frances (Dutch) Page Bumgardner in Uehling, Dodge Co., Neb. She departed this earth peacefully on Nov. 3, 2014, at her home in White Salmon. Marilyn attended ...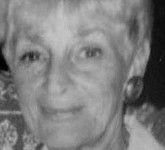 Jean Frances (Walsh) Nilson, 79, died Oct. 24, 2014, at her home in Lyle, from cancer. She was born on July, 8 1935 in Boston. She was the daughter of the late Richard Walsh and Georgiana (Taraba) Walsh. She was ...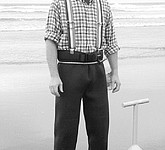 Edward Lloyd Tornow passed away on Friday, Nov. 7, 2014. Born on Sept. 11, 1964. in the Panama Canal to Edward Lloyd and Patsy June (Long) Tornow; Ed was 50 years old. A graduate of Cascade Locks High School in ...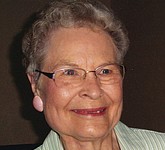 Patricia Jean Neutgens, age 84, died on Wednesday, Oct. 22, 2014, from complications of head and neck cancer. She died as she had lived, with great dignity, concern for others rather than herself and as an exceptionally devout Catholic. She ...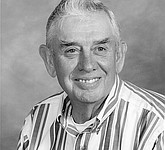 Robert Lage Dickey (Bob) at the age of 85 passed away in Hood River, Ore., on Oct. 22, 2014, with his family by his side. Bob was born in White Salmon on March 14, 1929 to Ruth Laura (Henderson) and ...
Josephine "Josie" Margaret Salka passed away Oct. 13, 2014, at home surrounded by family. She was born Oct. 25, 1937, and was 12 days shy of her 77th birthday. Josie was born in Kimberly, Wis., to Theodore and Margaret (Lamers) ...
Jan Marie Driver passed away on Oct. 9, 2014. She is survived by her father Carl Hilberg, her mother Patty Turpin, her brothers Dennis, Brian, and Jack, and her sister Sally Colman. Jan was born in Vancouver on June 28, ...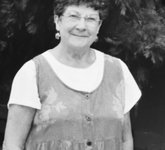 Barbara Annie (Snelgrove) Palmer, 86, died Oct. 2, 2014, at home in White Salmon. She was born Nov. 23, 1926, in Bromley Kent, England, to Ellen (Nellie) and George Snelgrove. Barb met her "cowboy" and love of her life, Walter ...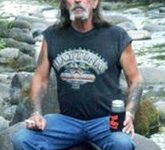 Kenneth Lee Bergin passed away Oct. 10, 2014, in Lyle. He was born March 5, 1957, in Spokane to Leland and Dorothy Mae Bergin. Ken attended McLoughlin High School in Milton-Freewater, Ore. His early years were spent in Oregon, Washington, ...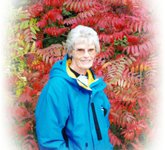 Della Lorieta Newton, known to friends and family as Rete, passed away in her home, of natural causes, at 9:29 p.m. on Oct. 6, 2014, surrounded by family at the age of 92. Rete was born on Sept. 5, 1922, ...
David Miles Clark was born July 8, 1926, in Sundance, Wyo., to Ellen (Nellie) and Ervin Clark. Their family moved to the Northwest and settled in Sandy, Ore. They later homesteaded on Oak Ridge in Husum. David had one brother, ...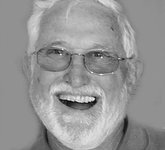 David Lewis Scott passed away on Sept. 14, 2014, after a nine month battle with pancreatic cancer. Dave was always positive and upbeat about his disease, saying that he was 82 and felt he had a good life. Dave was ...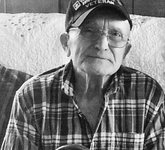 Charles (Bud) W. Parsons passed away on Sept. 11, 2014, at home surrounded by his loved ones. Bud was born on Feb. 10, 1922, in Holmesville, Ohio, to Forrest and Esther Crawford Parsons. He married Helen Smith on June 29, ...