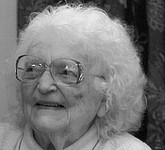 The Dalles, Oregon
Marianne L. Fletcher a longtime resident of Odell, Ore., passed away on Saturday, March 14, 2015, at Columbia Basin Care Facility of The Dalles, Ore. Marianne was born on Nov. 20, 1919, and was 95 years of age at the ...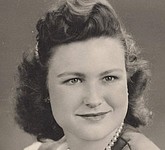 On March 11, 2015, our Nanny, Eunice Faye Kirchner, went to be with loved ones whom she had missed dearly. We in turn will miss her greatly. Nanny was born Nov. 21, 1923, in Cleburne, Texas, to Annie Laura Gerland ...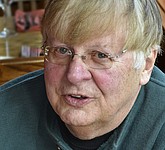 Gerald (Jerry) Hess died Feb. 21, 2015, in Marshfield, Wis., at age 76 of complications of a lung infection. Gerald was born in Davenport, Iowa. He was in Germany with his family, mother Etta, father Otto, brothers Gunter and Jurgen ...
Jan. 2, 1982 to Feb. 8, 2015 Brandy Hammond-Randall passed away on Feb. 8, 2015, in Portland, Ore. She is survived by her daughter Rose Porter, mother Anna Hammond and sister Ally Hammond-Schulty; grandparents Albert and Alice Strunk, and many ...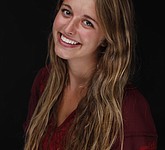 Madison Jewel Baird, 20, passed away at Harborview Medical Center in Seattle on Feb. 11, 2015, after sustaining injuries in a bicycle accident near Walla Walla. She was a sophomore Spanish and health science major at Walla Walla University. She ...
Nancy Elaine Hoiem Strube passed away at her home in White Salmon, on Wednesday, Feb. 25, 2015. Nancy was born on Aug. 15, 1945, to Elmer and Gudrun (Andersen) Hoiem in Oakland, Calif. Nancy married Fred Wayne Strube on March ...
Norma Lee Burrill, of BZ Corner, passed away on Feb. 18, 2015, at Hood River hospital, at the age of 77. Norma was born on Aug. 2, 1937, in Mont Rose, Colo., to Harold and Pauline Trim Carney. She married ...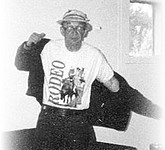 Richard Samuel Crowe, 77, passed away in Gresham, Ore., on Feb. 2, 2015. He was born on July 9, 1937, in Hood River to Mary (Dapkus) and Nick Crowe. Dick served in the United States Navy from June 6, 1955, ...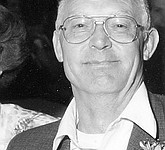 Bob Darrell Dove was born in Idaho Falls, Idaho, to Kate Louisa (Wilson) and John Lester Dove on Nov. 21, 1930. He served in the United States Army during the Korean War from May 1953 and received an honorable discharge ...
Beverly J. Fester passed away at her home in White Salmon on Feb. 1, 2015, at the age of 86. She was born in Neligh, Neb., to Iris Haberstroh on Sept. 21, 1928. Beverly married Bernard Ralph Fester in Ravenna, ...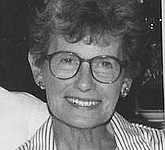 A mass for Frances Anderson-Fink, 88, will be held at 2 pm, Friday, Feb. 13, at St. Joseph's Catholic Church in White Salmon. Mrs. Anderson-Fink passed away Monday, Feb. 2, 2015, in Vancouver. Frances (Franny) was born Sept. 25, 1926, ...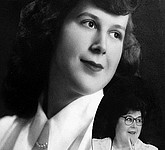 Georgia Ann Sauter was a very special wife, mother and friend. She was born on Dec. 1, 1931, in The Dalles, Ore. She died on Sunday, Jan. 25, 2015, at her home in Lyle. She was the only child of ...
Lois Elaine Sharp was born Nov. 10, 1936, to Myron and Gladys Halse in North Bonneville. She was released from this world to be with her Lord and Savior on Jan. 20, 2015. She was raised and attended school in ...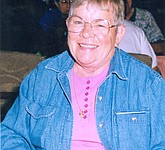 Cecelia Joan Huard (Joanne) died Jan. 22, 2015, at the age of 82. She was born in Spokane on July 13, 1932, to Ray and Hazel Dutton. She was a twin to sister Jane Kane and sister to Jim Dutton. ...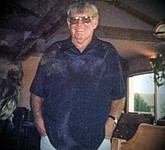 Former Glenwood resident William G. Whitefield, 85, died Jan. 4, 2015, at his home in Kennewick. At his request, no service will be held, however at a later date his ashes will be scattered near Glenwood, WA where he raised ...