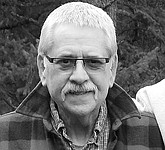 Herbert (Herb) Walker passed away Feb. 5, 2016, at the age of 77, after a long courageous battle with cancer. He was born Feb. 7, 1938, to Lawrence and Imogene Walker in White Salmon. Herb grew up in the Bingen/White ...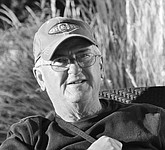 Karl Edwin Hohensee passed peacefully in his home in Lyle on Jan. 28, 2016. Karl was born in Buffalo, N.Y. on Oct. 17, 1942, to Florence Marie (Yeager) and Edwin Carl Hohensee. He graduated from Burgard Technical High School in ...
Mildred Mae (Suksdorf) Reeves passed away in Stevenson on Jan. 20, 2016, at the age of 96. She was born on Oct. 10, 1919, in Bingen to Alma Louise (Heyer) and Edward Henry Suksdorf. Mildred graduated from Columbia Union High ...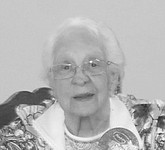 Carlyle passed away very gently on Dec. 12, 2015. She was born in American Falls, Idaho, on April 24, 1926, to Rachel and Lyle Tytler. Her formative years were in Hardin and Billings, Mont. During the Depression years, she lived ...
Valujean Clarence, known as "Billie," passed away at her home in Klickitat on Dec. 31, 2015, at the age of 80. She was born on Jan. 15, 1935, to Georgia (Fortner) and John Henry Geelan, Sr. in Topeka, Kan. Billie ...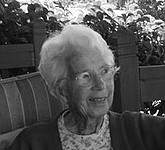 Margaret Oliver passed away peacefully on Dec. 23, 2015. She was 96 years old and is survived by her four children, Geraldine (Bob) Gruchalla of Mulino, Ron (Karen) Oliver of White Salmon, Fauneil (Lentz) Ferrell of Oregon City, and Wally ...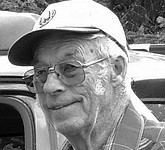 Born May 11, 1931, in Dixon, Mo., to Archie T. and Aretta Fritchey. Died on Jan. 11, 2016, in Vanderhoof, B.C., Canada. Tom lived the life he chose. Raised in the country outside White Salmon, he married his childhood friend ...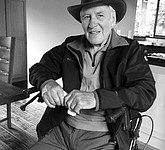 On Jan. 7, 2016, after 100 plus years, John Richard Bucher slipped into our memory, ending an era. As a numbers man, "Gramps," chose the 7th as his birthday present to his wife, and our Mother. Dad was born Aug. ...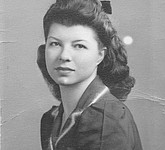 Emma (Jane) Campbell quietly left her beloved family on Jan. 7, 2016. She was 91. Born Sept. 24, 1924, in The Dalles, Ore., to George and Emma (Pashek) Harth. She was raised on the family wheat ranch along with her ...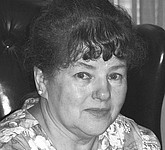 Myra Jean Richardson passed away on Jan. 10, 2016, at the age of 69. She was born to Alice (Harsch) and Frank Jarvis in Portland, Ore., on April 20, 1946. Myra spent her elementary years attending Mt. Brook School, which ...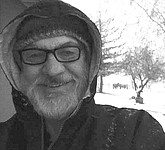 Hooyah! This Navy Seabee diver has gone home to the sea. Yeah, buddy! We love you and we miss you. Leroy Sutton, Jr., 61, passed away at his home in Lyle on Jan. 2, 2016. At his request, there will ...
Helen Marie Kindler, 92, passed away in Hood River, Ore., on Dec. 23, 2015. She was born in Logan, Ohio, on Oct. 11, 1923, to Florence (Terrell) and Harry Fickel. On Jan. 5, 1942, Helen married William Arthur Kindler in ...
Jeraldine Jeanelle Monroe passed away in White Salmon on Dec. 2, 2015, at the age of 85. She was born on Nov. 2, 1930, in Mission, S.D. to parents Zelia M. (Whitney) and Clarence K. Hessler. She later moved to ...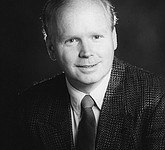 Peter Thomas Kingsley was born to Marguerite (Chapman) and John Lloyd Kingsley in Teaneck, N.J., on July 6, 1954. The family moved to Glendale, Calif., in 1957. It was here, at age 15, where he first met Paula Joan Noble, ...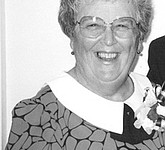 Betty Mae Pierson, 91, passed away at her daughter's home in Puyallup on Dec. 7, 2015. She was born in Buhl, Idaho, to Isaac (I.D.) and Edna Lionberger on Aug. 7, 1924. Betty graduated from high school in Yakima. It ...