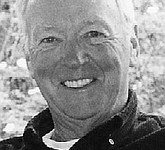 Robert L. (Bob) Chamberlain passed away July 14, 2016, at Skyline Hospital, surrounded by his loving family and friends. A celebration of Bob's life will be held Sunday, July 24, 2016, at Gardner Funeral Home in White Salmon. Viewing will ...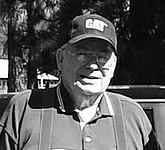 Herrel Ray "Pete" Throop was born to Herrel C. and Myrtle Throop on May 18, 1931, in Eugene, Ore., and passed away on July 1, 2016 in Port Angeles. Pete grew up in Siletz, Ore., and Glenwood. He later attended ...
John Albert Kramer was born in Wabash, Ind., on Feb. 1, 1929, and passed from this world on July 5, 2016. He lived in Wabash with his parents August Kramer and Laura Lehmer Kramer until summer of 1943 when the ...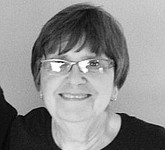 Wife, mother, sister, aunt, cousin, friend and teacher are important words, but barely describe the extraordinary person, Pamela Jane Lawrence Oldenburg, who lost her battle with cancer July 1, 2016, in The Dalles, Ore. Born Feb. 11, 1950, in Seattle ...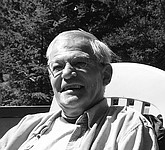 William D. Schmidt, 69, passed away at his home in White Salmon on June 30, 2016. He was born in St. Cloud, Minn., on Oct. 10, 1946, to William and Gertrude (Brinkman) Schmidt. He enjoyed the outdoors, reading, traveling the ...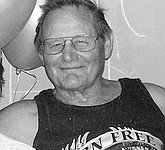 Daniel Duane Roth, age 74, died at home on June 30, 2016. He was born to Lester Earl Roth and Ovadell Lou (Beatty) Roth on Aug. 20, 1941, in Sterling, Colo. When he was about three, his family moved west ...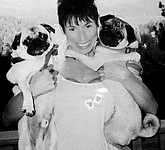 Janine Marie Simmerson passed away at her home June 11, 2016, in White Salmon, at the age of 51. She attended high school at Barrington High School in Barrington, Ill., and graduated 1983. After high school Janine went on and ...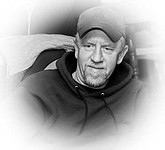 Kelly Thomas was laid to rest on Saturday, June 25, 2016, at the White Salmon Cemetery after passing away suddenly on Sunday, June 19, 2016. He was 56 years old and has been a resident of Mill A since 1991. ...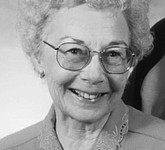 Pauline Gail Anderson passed away at the Hospice of North Idaho — Hospice House, in Coeur d'Alene, Idaho, on June 15, 2016, at the age of 93. She was born to Necia (Klapwyk) and Frank Knuchel, Dutch and Swiss immigrants ...
Joe and his family moved around a bit during his growing up years. They did settle in the White Salmon area eventually and Joe graduated from Columbia High School. As a teenager Joe spent many a day hot-rodding down Snowden ...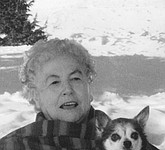 Carlotta "Carlie" Holmes passed away on June 1, 2016, in a Vancouver hospital, while surrounded by loving family. She was delivered into this world by her midwife grandmother Hattie Estes, in White Salmon. She was born on Oct. 1, 1929, ...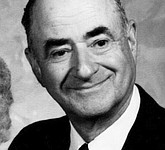 Moyer Bruce Hyder, 94, passed away at his home in Goldendale on June 1, 2016. He was born to Florence (Bent) and Edward James Hyder in Wahkiacus on Feb. 25, 1922. Bruce served in the Army Air Force during World ...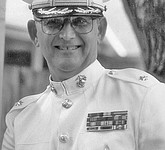 Retired Lt. Col. Terry William Bradley passed away peacefully at home on June 6, 2016, with family and friends at his side. Terry was born Jan. 9, 1945, to Walter Bradley and Irene Bradley (Jones) and was raised by close ...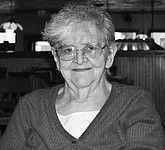 Betty Jane Hearn Aplin was born in Stafford, Kan., on April 20, 1933, to Russell and Lola Hearn. The family moved to White Salmon when Betty was 3. At the age of 6, the family moved on to the property ...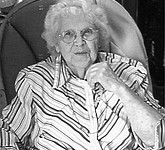 In loving memory of Marie Barton of Husum who passed away May 26, 2016. She was born in Spokane on Dec. 8, 1929. She spent her youth in St. Maries, Idaho, but most of her life in Husum. Wayne and ...