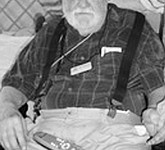 Bobbie (Robert) Astan Jellum was born in Lemoore, Calif., and was married on May 30, 1945, to Kathryn Rand. They lived in the Hillsboro area while raising their children. Bob is survived by four sons: Dan, Tom, Paul and John; ...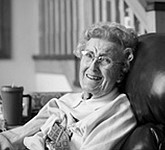 Dorothy Edith Scott went to be home with the Lord on Wednesday, Nov. 30, 2016. All four children were present at the time of her passing. Dorothy was born in La Grande, Ore., on Oct. 18, 1923, to James Lawrence ...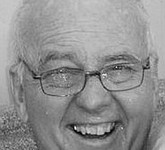 Robert E. Richards (Bob), 74, passed away peacefully in his home Nov. 24, 2016. Bob was born in Butte, Mont., to Earl and Helen Richards. He grew up in Renton, where he played in the Babe Ruth World Series as ...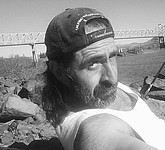 March 25, 1965 - Nov. 2016 Greg Walker was 51 years old and passed away last week of aortic dissection. A lifelong resident of the White Salmon area, Greg graduated from Columbia High School graduating class of 1984. He was ...
After a courageous battle with cancer, Sandra "Sandie" Lee Jackson passed away on Nov. 19, 2016, in Gresham, Ore. She is survived by her husband Merv Jackson at home, daughters Debbie Hundley of Wasilla, Alaska; Pam Kennedy of Sherwood, Ore.; ...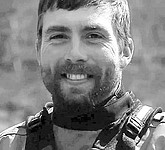 Will Hartman, 33, drowned October 31, 2016, while kayaking in a remote, mountainous region in northern India. Most recently a resident of White Salmon, Will was a lifelong kayaker and traveled the world in search of class IV and V ...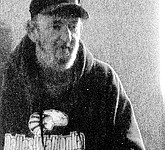 Edwin Campbell Davis, 66, passed away at his home in Klickitat on Oct. 29, 2016. He was born on May 19, 1950, in Chehalis and, along with his brother Marvin, was adopted by Victoria M. (McCoy) Davis Rolo and William ...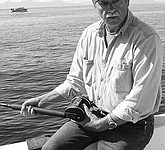 Al Sutton died Oct. 21, 2016, at his home. Albert Ross Sutton was born April 24, 1943, to Harriet and Albert R. Sutton in Albany, Calif. Al joined his older brother David at home and was fondly nicknamed "the Punk" ...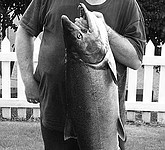 Thomas Gary Lutz (65) of Husum, passed away unexpectedly on Sept. 13, 2016 in Coeur d'Alene, Idaho. Tom was born Sept. 16, 1950, in White Salmon, to Ted and Grace (Anderson) Lutz. Tom attended White Salmon schools. While attending Columbia ...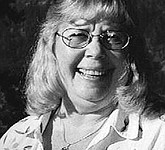 Maxine Emma Mellenthin Bulick was born to Max Friederich Mellenthin and Hilda Bertha Wuersching Mellenthin in Hayward, Calif., on Feb. 3, 1937. Our beloved mother and friend departed this life peacefully in Husum on Sept. 24, 2016, at age 79, ...
Maria Charlene Edwina Hendershot was born on Oct. 30 just five minutes before midnight 1976 in Hood River, Ore., to her mother Kathy Hendershot of Lyle and her father Loren Hendershot of Parkdale, Ore. Maria grew up in Hood River ...
Vivian Renee (Fitch Brown) Paul of Hood River, Ore., went to be with the Lord on Oct. 10, 2016. Vivian was born in Portland, Ore., on Aug. 26, 1931, to Lucille and Byron Fitch and was 85 at the time ...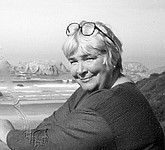 Irrepressible and vibrant, forthright and occasionally profane, Terry Lynn Fletcher was a force of nature to everyone who knew her. Terry Lynn (TL to her closest friends and family) was born on a scorching day in The Dalles, Ore., on ...
Bert C. Jones, of White Salmon, age 77, passed away in Hood River, Ore., on Saturday, Oct. 1, 2016. Bert was born to Bert S. Jones and Grace L. Jones on June 27, 1939, in Yakima. Bert graduated from Naches ...
Jean Marsolie Johnson passed away at Life Care Center in Sandpoint, Idaho on Sept. 26, 2016, at age 93. Jean was born May 6, 1923, in Redmond, Ore., to James Paul and Clara Neil. While growing up she lived in ...