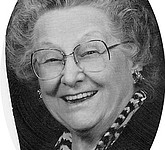 Erma Huffsmith Huot passed away Sept. 8, 2016, in The Dalles, Ore., at Cascade Senior Care. She was 95 at the time of her passing. She was born on May 7, 1921, to Albert Schuh and Martha Hart Schuh of ...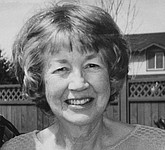 Sonia Brown passed away peacefully at home on Friday, Sept 16, 2016, at the age of 85. She was born April 14, 1931, in Norwood, Ohio. She moved to White Salmon in 2012 to be near family. She is survived ...
Donald George Lyle passed away peacefully in Salem, Ore., with his wife, Sharon, by his side on Friday, Sept. 9, 2016. Don was born April 30, 1935, in The Dalles, Oregon, son of George I. and Marcellaine Lyle (Bertschi). He ...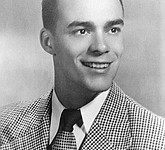 Gerhard (Jerry) Frederick Neils Jr. passed away at his home in White Salmon, surrounded by his family, on Sept. 1, 2016, from kidney failure. Jerry was born on March 15, 1929, at St. Vincent's Hospital in Portland, Ore., to Selma ...
Racine Bertschi passed away quietly on Aug. 30, 2016, in The Dalles, Ore. with her family by her bedside. Racine was born Dec. 21, 1936 in Marysville, Mo., to Ray and Wilma (Starkey) Carter. Racine was a Lyle school bus ...
Doris Johnson, known to most in Klickitat County as Dorie, peacefully passed away Wednesday, Aug. 31, 2016, at the age of 87. Dorie was born April 3, 1929 in Snoqualimi Falls. She resided in Lyle for most of her life. ...
Susan Lee Nielsen passed away at her home in Mill A on Aug. 12, 2016. Sue was born to Martin Fredrick "Fred" and V. Marie Nielsen in White Salmon, Wash., on November 3, 1957. She joined a large blended family. ...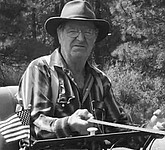 Bob Allen passed away at his home, with his wife Arlene by his side, on Sunday, Aug. 14, 2016, after a long battle with cancer. Bob was the youngest of four children of Hazel and Harold Allen of White Salmon. ...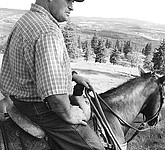 Douglas L. (Doug) Yarnell, 63 years old, passed away at home in the early morning of Aug. 14, 2016, surrounded by his loving family after a long battle with pancreatic cancer. Doug was born May 25, 1953 to George "Pete" ...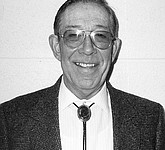 Leon Fredrick "Fritz" Holtman was born in Elgin, Neb., on Dec. 17, 1927, to Nellie (Buckmaster) and Fredrick Holtmann. He married Freda Grunke on Oct. 26, 1950, in Ilwaco and the couple made their home in White Salmon. Fritz worked ...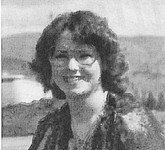 Heather Jean (Mattox) Pemberton passed away unexpectedly at her home on April 20, 2016, in Las Vegas, Nev., at the age of 52. Heather was born to John and Alice Mattox on April 13, 1964. She graduated with honors from ...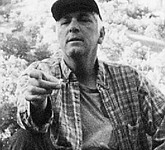 Marvin Wayne Woodruff, 62, passed away in Portland, Ore., on Aug. 11, 2016. He was born in Goldendale on Nov. 7, 1953, to Flora Jean (Williams) and Norman Washington Woodruff. He lived in Wahkiacus Heights for many years before moving ...
Robert (Bob) Henry Fordyce passed away on Saturday, July 30, 2016, at his home in Florence, Ariz., surrounded by family. Bob was born on April 29,1930 in Hood River, Ore. He graduated from Trout Lake High School in 1948, later ...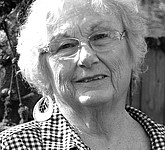 It is with great sorrow that we announce the passing of our amazing mother, sister, "Grammy," teacher and coach Patricia Schroder (Fruechtel), 69, who died peacefully at her home in Vancouver, on Friday, July 29, 2016, surrounded by family. Patricia ...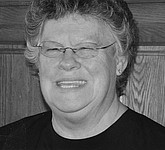 Marjorie Ellen Yarnell, 82, a resident of The Dalles, died after a lengthy battle with cancer at The Springs at Mill Creek in The Dalles on Friday, July 8, 2016. She was born in Dixon, Mo., on April 18, 1934, ...