Helen Lois (Hurt) Gross was born in Crossfield, Alberta, Canada on Aug. 15, 1927, to Violet Kathleen (Landymore) and Walter A. Hurt. She married Kenneth Earl Gross in Calgary on May 12, 1949. Mrs. Gross worked as a nurse for ...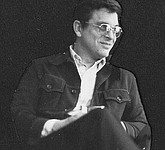 Donald Hudson Rosenberg passed away May 15, 2016, in Vancouver. He was born in Pasadena, Calif., on April 25, 1938, to Floyd and Helen Rosenberg. Don married Sandra (Cottrell) in 1960 and they enjoyed many adventures in their 56 years ...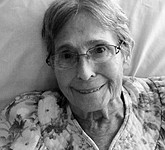 Merdith Marie Smith passed away in Portland, Ore., on May 10, 2016, at the age of 82. She was born June 17, 1933, at Camp 7, Klickitat County, to Venetia Lucille (Odle) and Fred Willis Steinbach. Merdith married Buckley Smith ...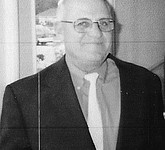 Carl Allen Rodgers of Underwood died May 7, 2016, In Portland, Ore., at the age of 72. Carl was born on Aug. 15, 1943, in Norfolk, Neb., to Carl Alfred Rodgers and Lois Clare Hart-Rodgers. The family moved to Underwood ...
Carol Ann Dirks passed away at her home in White Salmon on May 11, 2016, at the age of 78. She was born in Seattle to Mary (Feider) and Kennth Owsly on Feb. 26, 1938. Carol was raised in Walla ...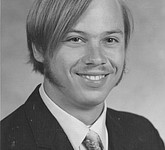 Terry Clifton Holmes passed away on April 30, 2016, in Portland, Ore. Terry attended Columbia High School in White Salmon. He married Janet Clark on January 2, 1975, they had two beautiful sons David Clifton and Matthew Carl. Terry's first ...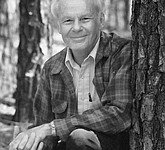 Stuart Chapin, resident of Eyrie Road, White Salmon since 1978, died on May 2, 2016—one month after his 100th birthday. A native of Massachusetts, he grew up in Minnesota and received his education at the University of Minnesota and the ...
Pearl Adelia Mitchell, 95, passed away in White Salmon on March 28, 2016. She was born in Tacoma on Feb. 19, 1921. Pearl married Louis Mitchell in Stevenson on June 3, 1939. They had two sons, Gary and Terry. Mrs. ...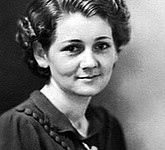 Ethel "Josephine" Towers passed away peacefully at home on April 13, 2016, at age 99. She was with her family and caregivers as she began her journey to join her ancestors. Jo was a descendant of Chief Tumulth and Susan ...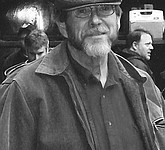 Eric Hanson Pelton passed away on April 15, 2016, at his home in White Salmon with his wife, Jeanne, by his side. Eric is survived by his wife, Jeanne (Strube); sisters, Karen Sires and Dick of Billings, Mont.; Julie Pelton, ...
Warren Jacob Saunders was born March 4, 1976, in Oregon City, Ore. He passed away unexpectedly on April 21, 2016, in Burns, Ore. Warren was living in the countryside and helping out on a friend's farm at the time of ...
Curtis James Lilly, 84, passed away at his home in White Salmon on March 27, 2016. He was born in Daniels, W.V. to Ruby Douglas ( Hilton) and Clarence Walter Lilly on Nov. 4, 1931. Curtis moved to La Grande, ...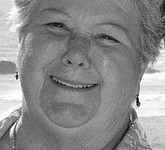 Jackie (Mary) Moore passed away peacefully on Thursday, April 14, 2016 at Legacy Emmanuel. Jackie is survived by her sister, Judy Colvin; her cat, Katie; three children Terry Moore, Cheryl Kyle, and Vicki Putnam; and her grandchildren and great-grandchildren. She ...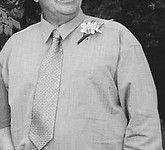 Larry G. Clark, 79, passed away April 14, 2016, surrounded by family after his courageous battle with cancer. Larry was born in Iuka, Miss., in 1937 to Luther and Bessy Clark. Larry married Phyllis Chamness in April of 1955. They ...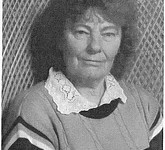 Known as "Kathy the Apple Lady" throughout the Gorge area, Kathryn Shirley Catron died in Underwood, on Tuesday, April 12, 2016, at 95 years old. She was born March 7, 1921, in Galesburg, Ill., to Glenn Yguerra Housh and Magdalena ...