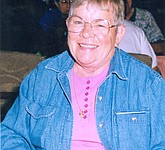 Cecelia Joan Huard (Joanne) died Jan. 22, 2015, at the age of 82. She was born in Spokane on July 13, 1932, to Ray and Hazel Dutton. She was a twin to sister Jane Kane and sister to Jim Dutton. ...
Lois Elaine Sharp was born Nov. 10, 1936, to Myron and Gladys Halse in North Bonneville. She was released from this world to be with her Lord and Savior on Jan. 20, 2015. She was raised and attended school in ...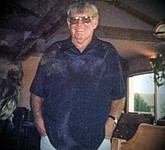 Former Glenwood resident William G. Whitefield, 85, died Jan. 4, 2015, at his home in Kennewick. At his request, no service will be held, however at a later date his ashes will be scattered near Glenwood, WA where he raised ...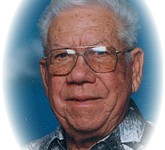 Cecil Lavern Odom was born to John Marvin and Myrtle Ivy (Lease) Odom at Largo, Fla., on Feb. 3, 1929. He passed away at his home in Murdock on Dec. 29, 2014, at the age of 85. Cecil was raised ...
Beloved husband, father and grandfather John (Johnny) Edward Mattox, Jr. passed away at his home in Dallesport on Dec. 24, 2014, at the age of 88. John was born to Pearl Edna (Bateson) and John Edward Mattox, Sr. in Estacada, ...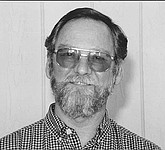 Donald Brian Kent passed away at his home on Dec. 21, 2014, at age 72. He was born July 6, 1942, to Tyler "Tex" and Alpha Kent in San Diego, Calif. He married his high school sweetheart, Lana Garrett, on ...
Mary Katherine Ladiges passed away with her family by her side on Dec. 26, 2014, in The Dalles, Ore., at the age of 93. She was born Dec. 28, 1920, in Glenwood to Sciesta (Lilivon) and William Tye Bolt. Mary ...
John "Randy" Asher, a former White Salmon resident, passed away at his home in Camas on Dec. 15, 2014, at the age of 62. He was born on Feb. 5, 1952, in Vancouver. He started working for Crown Zellerbach and ...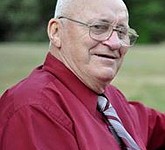 Richard Lee Moore, of Underwood, passed away at OHSU hospital in Portland, Ore., on Dec. 7, 2014. Richard was born in Lincoln, Ill., on March 29, 1929, to his mother Helen Marie (Elliott) Moore and his father Rodney Moore. He ...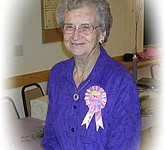 Geneva Lavern Hatcher, age 97, passed away in White Salmon on Dec. 10, 2014, at home surrounded by loving family. She was born in Verdon, Okla. on Nov. 21, 1917, to Richard and Mary Ida Alford. She lived in Devol, ...
Iris Marie Alderson passed away on Nov. 22, 2014, in Dallesport. She was 89 years old. Iris was born on June 8, 1925, to her parents James and Etta Becker in Oregon City, Ore. She was a quality control inspector ...
Norma Jean Grubb passed away peacefully Saturday, Nov. 15, 2014, at the age of 88 years eight months and 19 days at Ashley Manor in Hood River, Ore., where she had resided since April 2013. Norma was born the second ...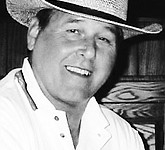 Jack Daniel Burns of White Salmon passed away on Nov. 15, 2014. Born on June 8, 1939 in Vancouver, to Harold and Wilma (Beard) Burns, Jack was 75 years old. Jack attended school in Vancouver, graduating from Fort Vancouver High ...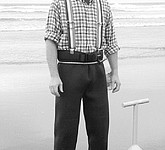 Edward Lloyd Tornow passed away on Friday, Nov. 7, 2014. Born on Sept. 11, 1964. in the Panama Canal to Edward Lloyd and Patsy June (Long) Tornow; Ed was 50 years old. A graduate of Cascade Locks High School in ...
Duane L. Montgomery left this world on Sunday, Nov. 9, 2014. He passed peacefully in his home in Glenwood while surrounded by loved ones. Duane was born on Jan. 29, 1950, in Prosser to Marvin and Josephine Montgomery. Duane is ...