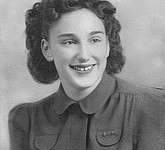 Patricia May Marsh was born in Bayfield, Wisc., on March 17, 1927, to Barbara May (Bell) and LeRoy Southmayd. She married Wilbur Hart Marsh on Oct. 13, 1946 in Vancouver. Patricia worked as a dental hygienist for Dr. Boyden for ...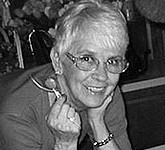 It is with deep and heavy sadness we announce the death of Sandra Lavelle (Ullrich) Jacobs, age 79, of Trout Lake, formerly a long-time resident of Kelso, passed away at Legacy Good Samaritan Hospital in Portland, Ore., on Feb. 4, ...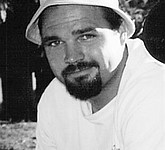 Scott Nielson, of Vancouver, passed peacefully in his sleep on Wednesday, Feb. 15, 2017, from complications of a brain tumor, he was 46 years old. Scott, was born on June 18, 1970, in Phoenix, Ariz., to Dean and Elizabeth Nielson. ...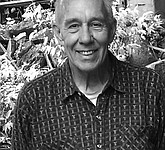 Earl Leroy (Roy) Webb was born in Michigan City, Ind., on April 10, 1934, in his maternal grandparents' home. He graduated from Okemos High School, near Lansing, Mich. Soon after graduating, Roy's father took time off from his medical practice ...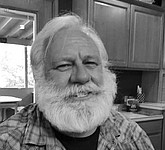 Daniel Henry McBride was born on Sept. 7, 1949, in San Jose, Calif., to Margaret Mae (Sikes) and John Henry McBride. Dan moved up to his property on Burdoin Mountain with his wife Carrie in 1981, where he carved out ...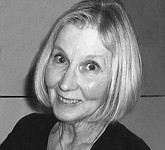 Sharon A. (Panko) Collins, 72, died Friday, Jan. 27, 2017, with her family by her bedside. Sharon was born Dec. 10, 1944, in White Salmon. She was a strong-willed independent woman who grew up with a great set of moral ...
Frances X. Evans (Frankee) passed away on Jan. 17, 2017. Frankee had been living in Hood River for the last two years at A Home Sweet Home. Frankee was 98 years young. She had been a resident of Underwood since ...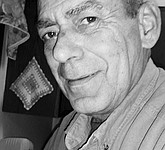 On Jan. 12, 2017, with his wife and friends by his side, Mel Stanton (63), of Glenwood, peacefully passed on from this life after a long battle with multiple myeloma. He was born in Toppenish on Sept. 12, 1953, to ...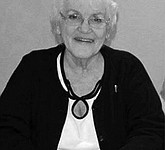 Norma Joice Nichols, 76, passed away in The Dalles, Ore., on Jan. 12, 2017. She was born in Sisters, Ore., on March 3, 1940, to Vera (Martin) and Aubrey "Pete" Brundridge. When Norma was 10 years old, the family moved ...
Dora was born and raised in the Underwood and White Salmon Area as the youngest of a large family. She would get a twinkle in her eye reminiscing about her dad's sawmill in Underwood and their old homestead on Underwood ...
Michael Leon Billette passed away at his home in White Salmon on Jan. 4, 2017, at the age of 60. He was born to Viola (Shipman) and Leon Billette in White Salmon on Oct. 19, 1956. Michael spent his young ...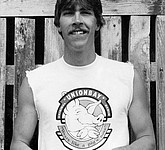 Michael Norman Denny, father, son, brother, uncle, brother-in-law, cousin, and friend left this life unexpectedly on Saturday, Dec. 31, 2016 at his home in Thorn Bay, Alaska. Mike was born April 25, 1961, in Portland, Ore., to James Denny and ...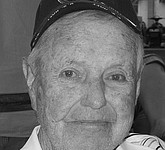 Marlow V. Johnston went home to the Lord on Jan. 4, 2017, at 93 years of age, surrounded by his loving family. He was born Aug. 1, 1923, in Nespelem to Vaughn L. Johnston and Clara L. (Picard) Johnston. Marlow ...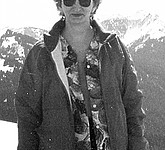 Janice Ruth Spring was born July 11, 1938, in White Salmon to Walter and Lelia (Stockton) Talbert. She married Ralph George Spring on Aug. 16, 1958. Mrs. Spring loved cooking and gardening and being a mom. She was a foster ...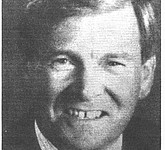 DON MITCHELL Don Mitchell, 81, passed away Nov. 22, 2016, in Henderson, Nev. He was born in Yakima and grew up in Bingen. He graduated from Columbia High School in 1954. Don attended Central Washington College and Washington State University, ...