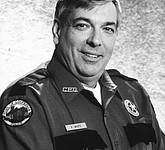 Kenneth Aaron White was born on Nov. 21, 1944, to Burl and Arlene (Poff) White of Blytheville, Ark. In December of 1960, Ken married Patricia, and shortly after, started a family. In 1963, the couple moved their family to Vancouver, ...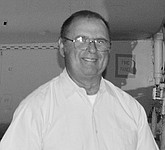 Charles "Chuck" Robert Yadro, 69, passed away at OHSU surrounded by family and friends on Nov. 12, 2015, from a severe brain bleed he obtained from a fall. Chuck is survived by his daughters Kristie Yadro (Raker) in Princeton, N.J., ...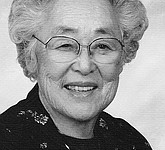 Mary Yoneko Migaki, 98, a resident of Dallesport, passed away on Sunday, Nov. 8, 2015, at her home surrounded by her family. She was born in Eaton-ville, on June 24, 1917, the youngest of four children to Minekichi and Sute ...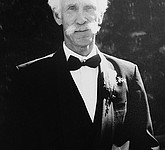 On Nov. 9, 2015, Charles Mitchel Wamsley lost his battle with cancer at his home in White Salmon with his children by his side. He was 68 years old. He was born to Alta May (Fielder) and Henry Freeman Wamsley ...
Ray I. Chevalier, 95, passed away at the Oregon Veterans' Home in The Dalles, Ore., on Oct. 29, 2015. He was born in Foley, Minn., on Sept. 6, 1920 to Rosie (Melton) and Israel Chevalier. Ray served in the United ...
William "Doug" Mann, of Port Washington, Wis., passed away after a brief illness on Saturday, Oct. 24, 2015. He was 73 years old. Doug was born in Bremerton on April 1, 1942, son of William H. Mann and Willma (Crayne) ...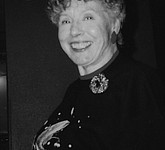 Sadly we lost a beautiful, gentle soul to an autoimmune disease, Wegners, that she fought hard with grace and humility for the last three years. She had so much more to give in life. Peggy was born in Atlantic, Iowa, ...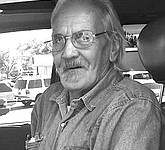 Dennis Ray Mael was born in Torrance, Calif., to Harold and Virginia (Gunlock) Mael on Jan. 30, 1947. Dennis passed away November 3, 2015 in The Dalles, Ore., with family by his side. Dennis had one brother, Danny Mael and ...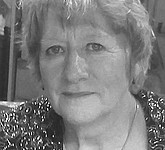 Suzanne Gail Bartholomew, age 66 of White Salmon, passed away on Friday, Oct. 9, 2015. She was born July 12, 1949, and was adopted by the late John and Della Monroe. Sue grew up in Klickitat where she graduated high ...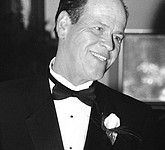 Clyde Thomas Robison, Jr. was born to Clyde and Nora Robison on April 17, 1938, in Westville, Okla. Clyde moved with his family to California at the age of 5. After graduating from Selma High School as part of the ...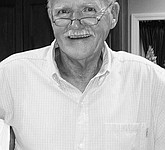 Jimmy Dale Panko was born in White Salmon on Aug. 8, 1942, to Margaret (McCall) and Tony G. Panko. He served in the United States Navy as part of the Seabees. On June 16, 1962, Jim married Veronica Harding in ...
Roy Albert Brown was born to Faye Audrey (Weaver) and Edward Albert Brown on April 9, 1936 in Wyandotte, Okla. After graduating from Hughson High School in California, Roy served in the United States Navy. He married Anna Lou McCarty ...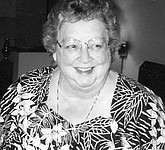 Doris Ann Meads, 83, passed away in The Dalles, Ore., on Oct. 5, 2015. She was born in Klickitat on October 12, 1931 to Evelyn (Nagle) and Raymond Shurtz. Doris became the bride of John L. Meads on March 3, ...
Ronald R. DeWilde, 73, of North Bonneville, passed away on Sept. 28, 2015. He was born Aug. 13, 1942, in White Salmon to George and Margaret DeWilde. Ron attended school in White Salmon and served in the U.S. Coast Guard. ...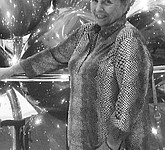 Carrie Mae 'Curtis' Hull of Goodyear, Ariz., passed away Sept. 28, 2015, at the age of 81 years old. Carrie was born Aug. 9, 1934 in Raleigh, Miss., to Elmer and Essie (Sullivan) Curtis. She transferred with her company Control ...