Robert Lloyd Schilling, longtime White Salmon resident, passed away on April 20, 2015, at the Oregon Veterans' Home in The Dalles, Ore. He was 92 years old. His passing was due to TMB (too many birthdays). Robert's life journey began ...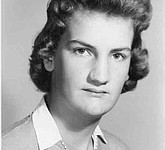 Shirley Ann Lewis passed away at her home in Klickitat on Saturday, April 18, 2015, at the age of 70. She was born on Oct. 30, 1944, in Eureka, Mont., to Veona (Peterson) and Joseph Schermerhorn. In March of 1970, ...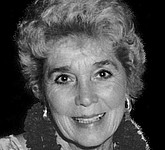 White Salmon, WA
Alma (Al) Scheuner passed away April 9, 2015, of natural causes in White Salmon. Alma was born Sept. 10, 1926 in Orting to Thurman and Arla Henderson. She joined a family that already included older brothers Ernie and Archie, as ...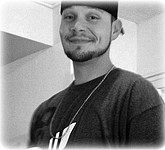 Bellingham, WA
Jeremy Derek McClellan was born in White Salmon on July 28, 1989. He passed away in Bellingham on March 22, 2015, at the age of 25. Jeremy grew up in the Mid-Columbia area and graduated from high school in Casper, ...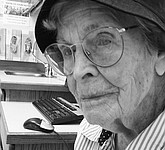 Hood River, OR
Helen Bohn passed away peacefully April 4, 2015, at Brookside Manor, Hood River, Ore. Helen M. Smyth Rosenberg Bohn was born Oct. 4, 1911, in Dazey, N.Da. She lived on a Montana Highline homestead until the 1920s when she and ...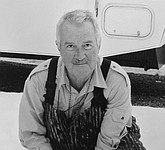 Bridgeport, WA
Walter "Dale" Gross of Bridgeport passed away peacefully on April 1, 2015, at age of 81. Dale was born March 12, 1934, in White Salmon to Walter A. Gross & Muriel I. Gross (Powell). Dale was raised in White Salmon, ...
White Salmon, WA
It is with deep and heavy sadness that we announce the death of Ralph Edwin Barnedt on March 31, 2015, in the comfort of his home surrounded by family. Ralph known by many as "Abe" was born in White Salmon ...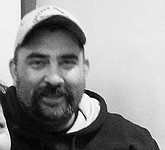 Gile, Wisconsin
Leo S. Durant Jr. "Lishxayxit/Northern Lights" (42) of Gile, Wis., passed away on Thursday, March 19, 2015, due to a history of family health issues. He was born in White Salmon on May 24, 1972, to Leo S. and Alice ...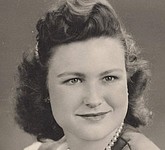 On March 11, 2015, our Nanny, Eunice Faye Kirchner, went to be with loved ones whom she had missed dearly. We in turn will miss her greatly. Nanny was born Nov. 21, 1923, in Cleburne, Texas, to Annie Laura Gerland ...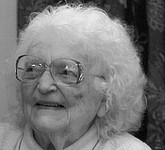 The Dalles, Oregon
Marianne L. Fletcher a longtime resident of Odell, Ore., passed away on Saturday, March 14, 2015, at Columbia Basin Care Facility of The Dalles, Ore. Marianne was born on Nov. 20, 1919, and was 95 years of age at the ...
Nancy Elaine Hoiem Strube passed away at her home in White Salmon, on Wednesday, Feb. 25, 2015. Nancy was born on Aug. 15, 1945, to Elmer and Gudrun (Andersen) Hoiem in Oakland, Calif. Nancy married Fred Wayne Strube on March ...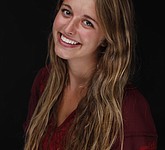 Madison Jewel Baird, 20, passed away at Harborview Medical Center in Seattle on Feb. 11, 2015, after sustaining injuries in a bicycle accident near Walla Walla. She was a sophomore Spanish and health science major at Walla Walla University. She ...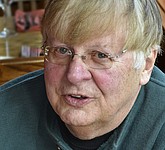 Gerald (Jerry) Hess died Feb. 21, 2015, in Marshfield, Wis., at age 76 of complications of a lung infection. Gerald was born in Davenport, Iowa. He was in Germany with his family, mother Etta, father Otto, brothers Gunter and Jurgen ...
Jan. 2, 1982 to Feb. 8, 2015 Brandy Hammond-Randall passed away on Feb. 8, 2015, in Portland, Ore. She is survived by her daughter Rose Porter, mother Anna Hammond and sister Ally Hammond-Schulty; grandparents Albert and Alice Strunk, and many ...
Norma Lee Burrill, of BZ Corner, passed away on Feb. 18, 2015, at Hood River hospital, at the age of 77. Norma was born on Aug. 2, 1937, in Mont Rose, Colo., to Harold and Pauline Trim Carney. She married ...