Longtime Lyle resident, James Andrew Curl, 97, passed away at the Oregon Veterans' Home in The Dalles on April 11, 2017. He was born in Lyle on March 11, 1920 to Cora (Johnson) and Frank Curl. James married Leota Evans ...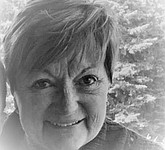 Linda J. Cherry Jones passed away after a short illness on April 5, 2017, at her sister and best friend's (Nita Zazweta) home. She was surrounded with love by her daughters and family. Linda was born on June 20, 1947, ...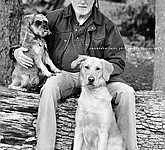 James Patrick Farrell was born in New York, N.Y., on Jan. 5, 1945, to Gladys (Greenly) and James Farrell. He served honorably in the United States Air Force. James was accepted to Washington State University where he earned his bachelor ...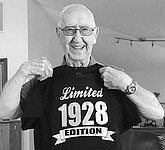 Don was born Sept. 12, 1928, to Ralph and Peggy Barber. He moved to Washington in 1940 and graduated from Clarkston High School in 1947. He then attended Washington State University. He joined the U.S. Army in 1950. He served ...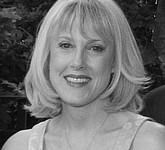 Maureen Gamba Regalbuto passed away on March 29, 2017, after a brave battle with cancer. Maureen was born on Nov. 30, 1950, to Albert and Mary Gamba, and grew up in Alameda, Calif. After the loss of her mother at ...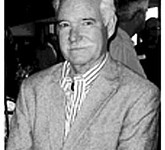 John Hartford Sallee, born Nov. 20, 1954, passed away Sunday, March 5, 2017. John was a soft-hearted sentimental man with a wild and stubborn soul. He cried often at whatever pulled his heart strings. John loved connecting with people, friends ...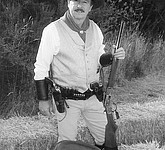 Robert Dee Storm was born Oct. 17, 1949, in Pasco, to Renettia Maude (Nevills) and Albert Antone Storm. Bob worked for the police reserves in Hoquiam. He was also an animal control officer and flooring installer. Mr. Storm was a ...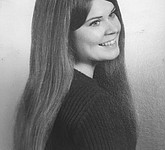 Mrs. Kathie Lyn Holter (née Ternahan), of Portland, Ore., passed away on Wednesday, March 8, 2017, at the age of 68. She had been in remission from cancer from 2013 until it reoccurred in 2016. Kathie was born to parents ...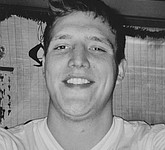 Our dearly beloved Chad Allen Hayes was taken from us to join his dad in heaven, on March 17, 2017. He was born to Dennis Allen and Shelly Hayes on Aug. 3, 1986, in White Salmon. He went to grade ...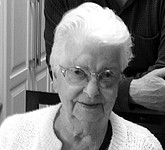 Margie Lyle Ryan was born in Sacramento, Calif., on Dec. 10, 1925, to Devinia (Cowan) and Henry Butcher. At an early age, she and her mother and sister (Kay Knoll) moved to Ayr, Scotland, where she remained until after the ...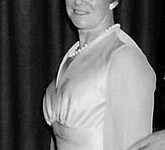 Mary Jane Arnold passed away on March 14, 2017, at home near Husum. Jane was born on May 6, 1933, the youngest of 10 children, to Lemuel Washington Yarnell and Lula May (Brannaman) Yarnell. She grew up in Laws Corners; ...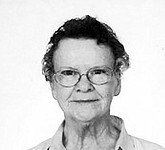 Geraldine Mary Jane Cody-Fukatsu, known as Gerry to her friends, passed away at her home in Appleton on March 14, 2017. She was born on Nov. 9, 1928, in Portland, Ore., to Catherine Lavinia Agatha (Grant) and William Lawrence Allen, ...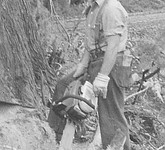 Edward George Grove was born July 24, 1934, in Oregon City, Ore., to Pete and Ava (Asbury) Grove. He moved to Underwood when he was one year old, residing there until he went home with his lord on March 8, ...
Eloise Virginia Parmiter passed away peacefully at her home in Klickitat on March 4, 2017, at the age of 95. She was born in Fall Creek, Ore., to Opal G. (Stevick) and Norton J. Warner on June 24, 1921. Mrs. ...
Joyce June Bryan passed away in The Dalles, Ore., on March 10, 2017, at the age of 88. She was born in Kansas City, Mo., to Lillie Mae (Acklin) and Henry Guy Webb on June 7, 1928. Joyce married Tom ...