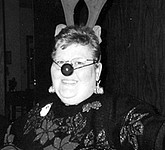 Barbara Jean Woodbury passed away in White Salmon on July 14, 2015, at the age of 68. She was born in Wendell, Idaho, to Joyce Nadine (Silver) and Clarence H. Olander on Dec. 15, 1946. Barbara went to Alder Point, ...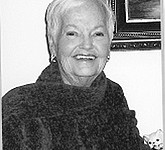 Mary Charlene Boydston was born in Bakersfield, Calif., on Sept. 18, 1939, to Mary Millie (Brown) and Charley Paul Deason. She graduated from high school there in 1957. That same year, on Dec. 25, she married Bobby Ray Boydston. Charlene ...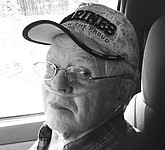 Carl Herman Coolidge was born to Charles and Mae Coolidge on Oct. 12, 1934 in Klickitat. On June 13, Carl went home to God with the same quiet dignity and confidence in Christ with which he lived his life. He ...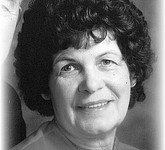 Edith May Burris, 98, passed away June 24, 2015, in Beaverton, Ore. She was born to Loletta May (Counts) and George Johnson in Hood on May 28, 1917. Edith was raised in the White Salmon area. She married Amel Burris ...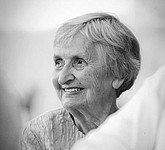 Esther Carolin Schmid, age 88, passed away on Friday, May 8, 2015, at her home in Trout Lake. Esther was born on April 17, 1927, in Washougal to Arthur and Esther Williams. She graduated from Washougal High School in 1946. ...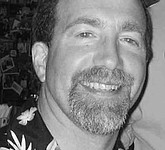 Neal Michael Lamanna, of Lake Oswego, Ore., died peacefully on Friday, June 12, 2015, surrounded by friends and family, following a windsurfing incident on the Oregon coast. Details on the service and celebration gathering are pending—see http://www.anewtradition.com/obituaries/obituary/11562 for updates in ...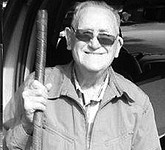 Kenith Hans Vogt was born in Oak Creek, S.D., on Dec. 4, 1930, the son of Hazel Lee (Bartlett) and John Hans Vogt. Kenith served in the United States Marine Corps during the Korean War, receiving an honorable discharge on ...
Robert "Bob" Charles Cole passed away on April 23, 2015, at the age of 92, in his home in Renton. Bob was one of nine children born to Raymond and Isabel Cole in Trout Lake. Bob is survived by four ...
Melvin "Mike" Leslie Drew, 68, of Klickitat, passed away on June 1, 2015. A site service was held at Pleasant Hill Cemetery in Appleton on June 5, 2015, at 11 a.m. with a potluck to follow at Huntington's in downtown ...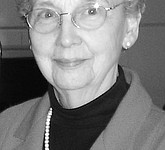 Marguerite Elizabeth "Liz" Waln was born Marguerite Elizabeth Dixon in Fort Scott, Kansas, on Aug. 9, 1920, and died May 30, 2015, at the Wesley Homes Health Center in Des Moines. She is survived by her children, Patricia Ross (Steve) ...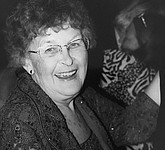 Maxine K. (Cadwallader) Cash, a former White Salmon resident, passed away peacefully on May 16, 2015, in Spring Hill, Fla. Maxine was born March 18, 1939, in Springville, Utah, to Arlene (Van Schaack) and Harold Cadwallader. Mickey married Derald Cash ...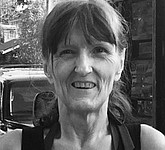 Cheryl Jane Bible (Perry) was born Aug. 18, 1964, to Bill and Edith Bible in White Salmon. As a child, Cheryl was very active in 4-H and spent most of her time riding and competing on horses, along with most ...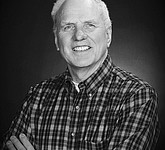 Edward F. Koester peacefully passed away on May 27, 2015, with family at his side. Born in Vancouver in 1934, Ed graduated from Washington State University in 1956 with a major in civil engineering. He retired as president of his ...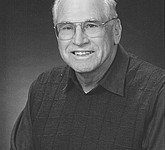 Charles Victor Henderson was born in Fargo, N.D., on Jan. 8, 1921, to Gunda (Eilertson) and Charles Henderson. He married Della Mae Fode in Elko, Nev., on Feb. 5, 1960. Mr. Henderson was an orchardist and vintner, and owner and ...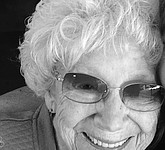 Margaret Olive Bailey Kennedy passed away May 30, 2015, at the home of her son, Thomas, in White Salmon. Peggy was the matriarch of the large Kennedy clan, most of whom live in the Bremerton area. Margaret's childhood was spent ...