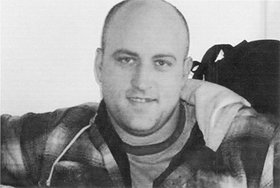 Robert Paul Tate
September 8, 1975 - October 4, 2013
Robert Paul Tate, 38, passed away in Butte, Mont., on Oct. 4, 2013. He was born in White Salmon on Sept. 8, 1975, to Ava Christine (Newman) and Daniel Tate.
Bobby served in the National Guard and worked as a clerk. He loved hunting and fishing.
He is survived by his daughters Katrina Tate of Goldendale; Chyanne Tate and Jessie Tate both of Butte, Mont.
A memorial service was held at Columbia Hills Memorial Chapel in Gold-endale on Oct. 9, 2013.
DERWIN BLOOM
In Tuesday, Oct. 8, 2013, Derwin Bloom went to be with his Lord. He was 74 years old. Derwin was born in Winner, S.D., to Vern and Geneva Bloom.
He was preceded in death by both parents and a sister, Mono Ann.
Derwin is survived by his loving wife, Karen, Glenwood, and a brother Neil (Joan) Bloom, Gregory, S.D. Derwin has four children: Stephanie (Casey) Lewis, Leilanie (Jim) Martin, Patti (Bow) Benka, and Tim (Gail) Bloom; step-children Steven Boitano and Christine Osorio; 10 grandchildren: Brian and Jeanette Lewis, Jimmy and Jake Martin, Justin and Wyatt Bloom, Cecil and Cleoy Benka and Olivia and Chole Boitano; and three great-grandchildren: Lily Lewis and Alaska and Dakota Boitano.
His greatest pleasure was his children and grandchildren, followed by his trail riding, rodeos and auctions. He also enjoyed fishing and potluck meals.
He was a rancher and farmer in South Dakota, then moved to Camas becoming a millwright at the Camas Mill. He belonged to the A.W.P.P.W. Local #5.
He was an active member of 4-H in South Dakota and Clark County as a leader and announcer at the horse shows. He was on the Clark County Fair Board as a director and committee member for the horse division.
He also rode with the Fairs Fence Riders and was a member of the Washington Trail Riders Association, the Wilderness Trail Riders and the Gentlemen on Horse-back.
Funeral services will be held Oct. 17, 2013, at Brown's Funeral Home in Camas at 1 p.m., with burial and services held at the Glenwood Cemetery on Oct. 18, 2013, at 11 a.m., with a luncheon to follow at the school at 1 p.m.
Brown's Funeral Home in Camas handled the arrangements.