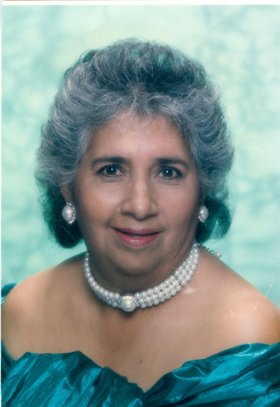 Maria Castillo Crowder
November 4, 1934 - April 2, 2014
Surrounded by family and loved ones, Maria Castillo Crowder, fondly known as Mary, passed away in White Salmon on April 2, 2014, at the age of 79. She was born in Forsyth, Mont., on Nov. 4, 1934, to Luciana Contreras and Lorenzo Castillo.
Mary worked for Diamond Fruit Growers from 1979 until her retirement in 2013.
She is survived by children Carmen (Jose) Cortez and Tom Crowder, Jr. both of White Salmon, Olivia (Jorge) Barajas of Bingen and David Crowder of Hood River, Ore.; daughter-in-outlaw Sue Eliason; and five grandchildren, Leticia, Jose, Ramon (Vanessa), David Jr. and Ashley; and one great grandchild Rayeden; siblings Margarita Valdez of Oakland, California, Rita Knoeb, Lupe Valencia and Nellie Castillo all of Wapato, Tony Castillo of Buena, and Jose Castillo of Yakima.
Mary was preceded in death by her husband Tomas Crowder, parents Lorenzo and Luciana Castillo, siblings Lawrence, Julia, Angie, Manuel and Candelario and granddaughters Olivia Maria Barajas and Patricia Cortez.
A rosary was held on Sunday, April 6, 2014, at Gardner Funeral Home in White Salmon. A funeral mass was celebrated Monday, April 7, 2014, at St. Joseph's Catholic Church in White Salmon. Mrs. Crowder was laid to rest beside her husband in the White Salmon Cemetery.