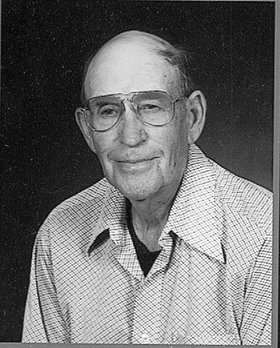 Noble "Tex" Calvin Stephenson
March 28, 1933 - April 5, 2014
Noble Calvin ("Tex") Stephenson Jr. was born to Choctaw Indian lineage in Soper, Okla., on March 28, 1933, to his parents Noble Calvin Stephenson Sr. and Louise Rena Page. Calvin spent his childhood in Soper along with his four younger sisters: Ann Elder of Longview, Texas, Peggy Hill of Farmington, N.M., Patricia Howerton of Hubbard, Texas, and Nelda Graves of White Salmon.
A Korean War Veteran, Calvin enlisted in the Army in April 1953 and began his service as a medic in Ft. Carson, Colo., as part of the 32nd Infantry. In November 1953, he was transferred to South Korea where he served on the front lines before he was honorably discharged in April of 1955.
June 30, 1956, Calvin married the love of his life Patricia Ann Albert. The couple had many adventures and opportunities that enabled them to live in many different states from Texas, Illinois, California, Oregon, when in 1972 they finally decided to settle in White Salmon to raise their family.
Calvin had many passions the first being his love of Country and Western music; he was a talented musician that enjoyed singing, playing the guitar and bass for several of the local bands. His signature cowboy boots and hat that he always wore earned him the nickname "Tex" which most of his friends called him.
He was also an avid outdoorsman that enjoyed hunting, fishing, camping, and picking huckleberries.
Calvin enjoyed his career in the timber industry as a log truck driver for SD&S which further enhanced his love of the outdoors. Along with that love he also had a great fondness for all God's creatures especially cats and dogs. Finding extreme joy and comfort with their presence he always had at least one or two with him. The last to spend time with him were Suzie and Tia and his cat Tigger. They embraced his company for as long as they could. He also enjoyed travel and was lucky enough to visit Okinawa, Japan, as well as Germany and France.
The thing that meant the most to him above all was family. Calvin always placed the needs and wants of his family above his own. Sadly he succumbed to his illness; mercifully his suffering was eased when he peacefully passed away in his home on April 5.
He is survived by his wife Patricia, son Larry Stephenson and daughter-in-law Star Stevens of Bingen; daughter Lana Luke and son-in-law Antone Luke of Oregon City, Ore.; and son Lance Stephenson with daughter-in-law Shenna Stephenson of Black Hawk, S.D.; grandchildren Lori Stephenson, Nicholas Luke, Keith Stephenson, Kelli Luke, Kyle Luke and Griffin Noble Stephenson; great-granddaughter Jayden; sisters Ann Elder, Peggy Hill, Nelda Graves and Patricia Howerton and numerous nieces and nephews. He was preceded in death by his parents and grandson Larry Dale Stephenson, Jr.
Services will be held at Gardner's Funeral Home in White Salmon on Friday, April 25, 2014, at 1 p.m.
Donations can be made in Calvin's name to Heart of Hospice.