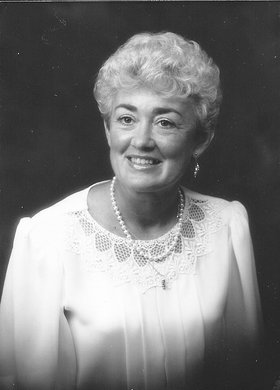 Rebecca "Becky" Gene Mersereau
September 6, 1940 - August 8, 2014
Rebecca Gene Mersereau, 73, passed away at her home in White Salmon on Aug. 8, 2014. She was born in Flippin, Ark., on Sept. 6, 1940, to Vida Joyce (Osborn) and Francis H. Anderson.
Becky moved to the Yakima Valley in 1944. She spent summers in the Valley and winters in Arkansas. Becky met her future husband, George Mersereau, in the first grade and they lived only two miles apart all through school. She graduated from Naches High School. She and George were married in Yakima on June 6, 1959 and celebrated their 55th anniversary this year.
Becky worked for several local banks and was employed at McCoy-Holliston Insurance.
Mrs. Mersereau enjoyed swimming, playing tennis and loved her dogs, taking them on daily runs. She was also a member of the Red Hat Society at one time.
Becky is survived by her husband George of White Salmon; son Ken Mersereau of Portland, Ore.; daughter Dorothy Mersereau of White Salmon; and grandchildren Grant and Claire Mersereau.
A celebration of her life will be held at 2 p.m. on Sept. 6, 2014, at the Elks Lodge in White Salmon.
Gardner Funeral Home handled cremation arrangements.