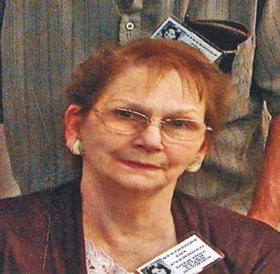 Ida Mae Everroad
October 4, 1943 - July 12, 2014
Ida Mae Everroad passed away unexpectedly at her home in Hood River, Ore., on Saturday, July 12, 2014. Ida was born on Oct. 4, 1943, and was 70 years of age at the time of her passing.
Ida was born in Toppenish to Theodore and Thelma (George) Steindorf. She grew up in Selah and graduated from Selah High School "Class of 1962." Ida married after high school and had two daughters; Dawn and Karla. She lived in Yakima and then moved her family to Bingen where the girls were raised.
It was in the 1980s while working at a Bingen hardware store that she met Steven John Everroad and they married on April 21, 1986, in White Salmon. Ida and Steve moved to Hood River, Ore., where she has resided since.
Ida worked in retail sales at a grocery and hardware store and was also a small business bookkeeper before retiring. She enjoyed genealogy, estate/garage sales and was a part of Volunteers In Action.
Ida is survived and will be greatly missed by her husband, Steven "Steve" Everroad of Hood River, Ore.; two daughters, Dawn Kipp of Yelm and Karla Spratt of Bingen; sisters, JoAnn Johnson of Battleground and Dawn Solomon of The Dalles, Ore.; brother, Mike Steindorf of San Andras, Calif.; five grandchildren, Mike, Chris, Vanessa, Carl and Emily; and five great grandchildren, Jessica, Ashley, Matthew, Will and Noah. She was preceded in death by a great granddaughter, Alyssa and husband, Lyman.
A service of remembrance is planned for 1 p.m., Sunday, July 27, 2014, at Columbia RV Park (the log building off Highway 197 near Dallesport).
Arrangements are under the direction of Anderson's Tribute Center, Hood River.