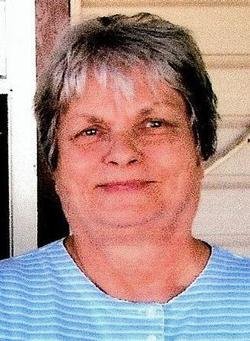 Mary Ellen Mitchell
November 17, 1940 - July 11, 2014
Mary Ellen Sawyer Mitchell, 73 years, 7 months, and 24 days old, passed to heaven on July 11, 2014, at her home with her family by her side from a long illness.
Mary was born Nov. 17, 1940, in White Salmon in Klickitat County to Elzie and Helen (Seeley) Sawyer.
Mary was a homemaker and also did childcare for many children through the years. She was a resident of the Ava, Mo., community.
On Sept. 29, 1957, Mary and Harold Mitchell were united in marriage in Selah and to this union three children were born.
Mary was a Christian and had attended First General Baptist Church in Ava, Mo., until she was unable. She enjoyed watching NASCAR and was a fan of Dale Earnhardt Jr.
Mary and Harold loved going to Branson to see the shows and enjoyed traveling across the U.S. Her joy was being with her family and especially the grand and great-grandchildren.
Mary was preceded in death by her parents and one brother, Gerald Sawyer.
Mary is survived by her husband, Harold Mitchell, Ava, Mo.; three children and their spouses, Wanda and Dan Johnson, Squires, Mo., Donna and Kevin Taber, Wasola, Mo., and Dean and Shelley Mitchell, Ava, Mo.; nine grandchildren, Steven, Frank, Whittney, Jessica, Brittney, Jared, Brandy, Brett and Joseph; five great-grandchildren, Autumn, Colton, Hunter, Sophia and AnnaBelle; three siblings, Willie Sawyer and Buzz and Shirley Sawyer and Betty and Jack Huskey; many other relatives and friends.
Funeral services for Mary were held Monday, July 14, 2014, at 10 a.m. in the Clinkingbeard Funeral Home, Ava, Mo., with burial in the Bethel Cemetery at McClurg, Mo. Officiating will be Pastor Buddy Boyd.
Memorials may be made to Bethel Cemetery.