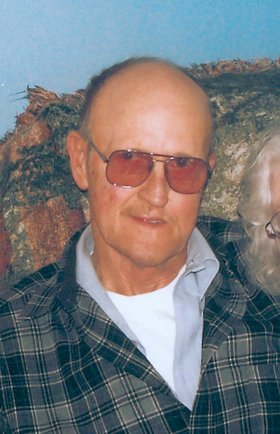 Jim Ernest Estey
July 11, 1939 - May 27, 2014
James Ernest Estey was born in Starkville, N.Y., on July 11, 1939, to Vera (Call) and Howard Estey.
He married Luella Ann Harding on June 11, 1965, in Bingen. The family enjoyed camping and spending time together.
Jim's hobbies included woodworking, panning for gold and metal detecting. Since he grew up on a farm, Jim knew how to keep busy and was always puttering around in his shed or yard. He enjoyed refurbishing antiques and furniture.
Mr. Estey worked as a logger and also as a truck driver for orchards and vineyards in Underwood. He was a member of the Elks Lodge and a past Exalted Ruler.
Jim passed away at his home in White Salmon on May 27, 2014, at the age of 74.
He is survived by his wife Luella Estey; children Cathy Rosa of Tucson, Ariz., Kimberly Estey of Hood River, Ore., Shelley (Mike) Gaither of White Salmon, Jodi (Guy) Huffsmith of Trout Lake, and Larry (Gina) Estey of Auburn; 10 grandchildren and five great grandchildren; six brothers and four sisters.
A graveside memorial service was held at 1 p.m. on Saturday, May 31, 2014, at the White Salmon Cemetery in White Salmon.
Send condolences to the family at www.gardnerfh.com.