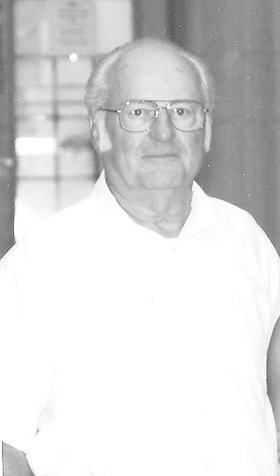 Verdeen "Dean" Leroy Lexa
February 28, 1934 - June 6, 2014
Verdeen Leroy Lexa passed away on June 6, 2014, at his home. Dean was born on Feb. 28, 1934, in Bottineau, N.D. to Edward and Alma Lexa.
Verdeen, also known as, Dean, Deano, Lex and Lexy grew up on farms in north/central North Dakota. He told stories of his life on the farms as if they just happened - the winters, the planting, the animals, the harvest, the fun, the loving times with family and neighbors, as well as the shenanigans with his brothers and friends.
The third of six children, he worked on the family farm until high school graduation. He joined the Army, where he spent the majority of his three years of service at Fort Richardson, Alaska. Great adventures and experiences were abundant at this post. After his honorable discharge, he spent time as a bush pilot and hunting guide. He had some awesome stories from that experience. He eventually went into heavy equipment operating.
Dean met Judy Faa in Soldotna, Alaska. They married July 31, 1965, and lived in Anchorage raising four boys. The family moved to White Salmon, in early summer of 1971. He retired from the Klickitat County road department in 1998.
Dean is survived by his wife Judy, sons Jim Lexa, Jeff Lexa, Joe Lexa and his wife Soraya, Ed Lexa and his wife Brenda; brother Edward Lexa and his wife Edith. He has five grandchildren and nine great-grandchildren and numerous nieces and nephews.
Dean was active in St. Joseph's Catholic Parish and in the Knights of Columbus. He enjoyed wood working, yard work and gardening.
If you knew Dean, then you know he really loved dancing! He was always helpful to people, kind and considerate.
Dean will always be remembered as a loving and caring husband, father, grandpa and great-grandpa, as well as a friend. He will be deeply missed.
Rest in Peace, Verdeen L. Lexa.
Services will be held at St. Joseph's Catholic Church, 240 NW Washington, White Salmon, with time and date to be announced.
Donations may be made to: Providence Hospice of the Gorge, 1630 Woods Court, Hood River, Ore., 97031.