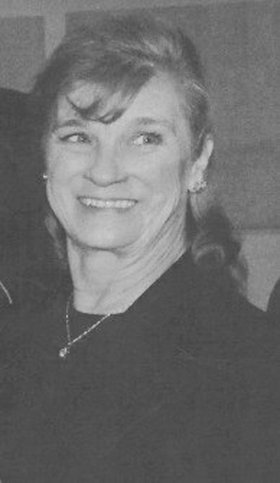 Juanita Loree Prichard
February 23, 1942 - June 7, 2014
Juanita Loree Prichard, "Nita", 72, passed away, at her home in Stevenson on June 7, 2014. She was born Feb. 23, 1942, in Seattle to Preston O. Prichard and Audrey M. Prichard. She attended Stevenson High School.
Nita loved life, and was often the life of the party. She loved her family deeply, and treasured her friendships immensely.
Nita dared to be different. She wasn't one to always follow the beaten path. One such way she showed her individuality, was in her hobbies. One of her favorite hobbies was collecting dirt. She was fascinated how dirt from different areas could have completely different colors, textures and composition. As time passed and more people learned of her unusual hobby, her collection began to grow quickly, and included dirt from all over the world. Several times she would receive an envelope through the mail, and when she opened it, dirt would spill out. It always made her laugh when that happened.
She loved visiting yard sales, thrift shops and flea markets, always looking for that one special item that she just had to have. She loved antiques, especially antique glass, milk glass, carnival glass and of course, her beloved amber glass.
She was an accomplished seamstress and excelled in many crafts. Nita took great pride in her Indian heritage and that she was a registered Indian, and would spend hours making intricate traditional beaded items. She loved jewelry, the more sparkly the better, and she loved sparkly clothing.
Music and singing played a large role in Nita's life. She had a beautiful voice, and for many years she could be heard most weekends performing at one venue or another throughout the Columbia River Gorge, and even spent a year singing in Branson, Mo.
Often times, if you wandered into the kitchen while she was making dinner, you might catch her singing and dancing as she cooked. Short trips or long trips in the car always resulted in songs being sung to and from the destination, and many nights the sounds of her and her friends singing and jamming could be heard coming from her home.
She was an active member of the Eagles Lodge throughout her life, beginning in her early 20s. She held many offices over the years, and made many life time friendships with her fellow Eagles members.
She was also a longtime member of the American Legion. She loved Glenwood's Ketchum Kalf Rodeo, and rarely missed one, until recent years.
Nita embraced life with a love and a zeal that was fun to watch, and often times infectious. There wasn't a single person that walked into her home she didn't adopt. She was a generous and loving woman who would give her last dollar to anyone who asked. She has touched the lives of many, and will be deeply missed.
She is survived by her mother, Audrey Olson and brother, Garry Olson, both of Stevenson; her sister, Mildred (Millie) Maguire, of Carson; four daughters, Lorie Marston, of Tok, Alaska, Dorene Palmer, of Brandon, Fla., Tammy Maben, of Washougal, and Maryann Trulock, of Stevenson. She has nine grandchildren, and five great-grandchildren.
A memorial service and a celebration of life were held June 14, 2014 at the Eagles Lodge in Stevenson. She was laid to rest at the Mt. Adams Cemetery, in Glenwood.