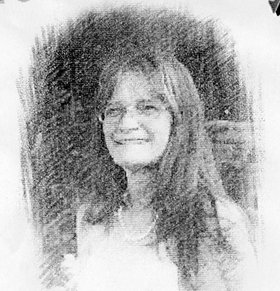 Chandra Philips Wenz
August 21, 1970 - May 13, 2014
Chandra Phillips Wenz, 43, passed away at Skyline Hospital in White Salmon on May 13, 2014. She was born in Fresno, California on Aug. 21, 1970, to Kathleen (Miles) and Billy Phillips.
Chandra married Bill Wenz in BZ Corner on Sept. 10, 2011.
She worked as a cashier at Walmart and was a member of the Bingen Eagles Club. Mrs. Wenz loved gardening and socializing. She was also very active in volunteering her time to Children's Miracle Network, Relay For Life, Susan G. Komen Foundation and Backpack For Kids.
Chandra is survived by her mother and father, Kathy and George Miles of Fresno, Calif.; husband Bill Wenz of Bingen; children Tara Phillips of White Salmon, Jerri Snider of Spokane, Eddie Snider of Bingen and Darian Sharp of Bingen; and granddaughters Valencia and Isabella.
A celebration of Chandra's life was held at 1 p.m. at FOE #2210 in Bingen on Saturday, May 17, 2013.
Gardner Funeral Home handled cremation arrangements.