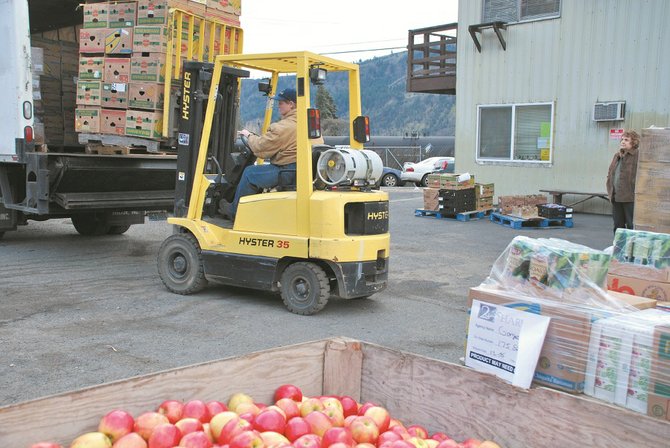 Linda Schneider, executive director of WGAP, watches as pallets of bananas are unloaded from one of two trucks the agency uses to deliver food. Due to budgetary issues, WGAP will soon have to sell the trucks, leaving food banks in Klickitat and Skamania counties scrambling for a way to ensure food continues to make it onto pantry shelves and to those who need it.
Stories this photo appears in:

Three food banks in Klickitat County and one in Skamania County are looking for ways to ensure food continues to make it to the shelves and to those in need after the Washington Gorge Action Programs (WGAP) was forced to eliminate its delivery services indefinitely.