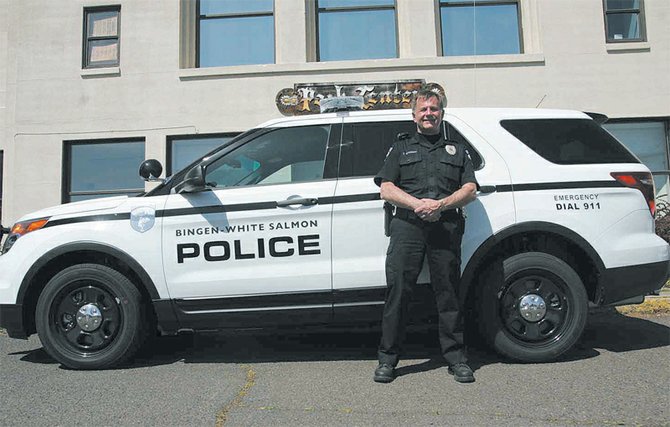 A CONTROVERSIAL CAR — Bingen-White Salmon Police Department Chief Tracy Wyckoff stands next to the department's brand-new 2013 4WD Ford Police Interceptor (essentially a heavily modified Ford Explorer). The car is currently the subject of a dispute between the cities of Bingen and White Salmon over which municipality will get to own the vehicle once their interlocal law enforcement agreement expires at the end of next year.
Stories this photo appears in:

Bingen's ongoing dispute of White Salmon's purchase of a new vehicle for the Bingen-White Salmon Police Department (B-WSPD) is a sign of how much the leaders of Bingen mistrust their White Salmon counterparts, and vice versa.