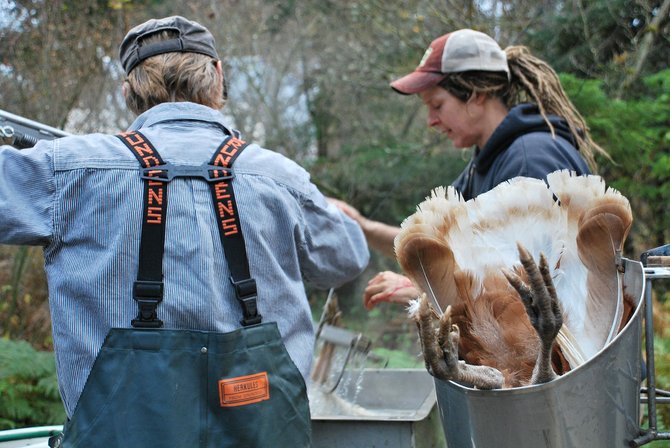 Lee Lynn Thompson and a volunteer prepare to dunk a freshly killed heritage turkey into a vat of hot water for plucking. Thompson raised 52 turkeys during her first year operating Scratch A Lot Farm off of Cook Underwood Road.
Stories this photo appears in:

For the past 22 weeks, Lee Lynn Thompson has been taking care of 52 mischievous, meandering, crop-munching, fence-jumping, gobbling occupants of the small farm she leases off of Cook-Underwood Road.