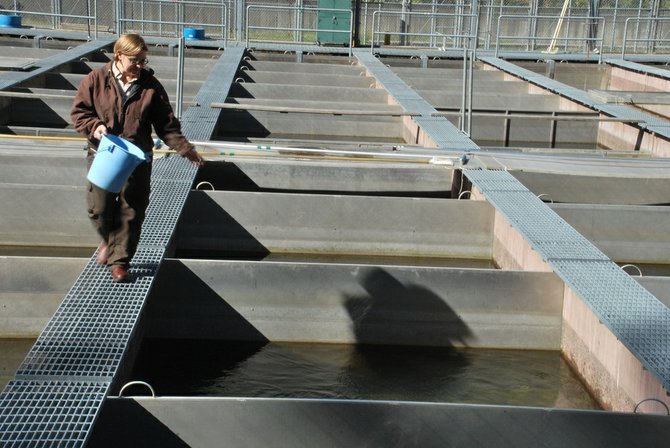 Casey Risley, manager of the Little White Salmon National Fish Hatchery, feeds young salmon on Friday. Risley is among seven staff members at local fish hatchery who were spared having to take furlough days due to the ongoing government shutdown because operations are not funded through appropriated government dollars.
Stories this photo appears in:

The Mt. Adams District of the Gifford Pinchot National Forest might have closed due to the shutdown of the federal government, but local fish hatcheries are able to maintain full staffing.