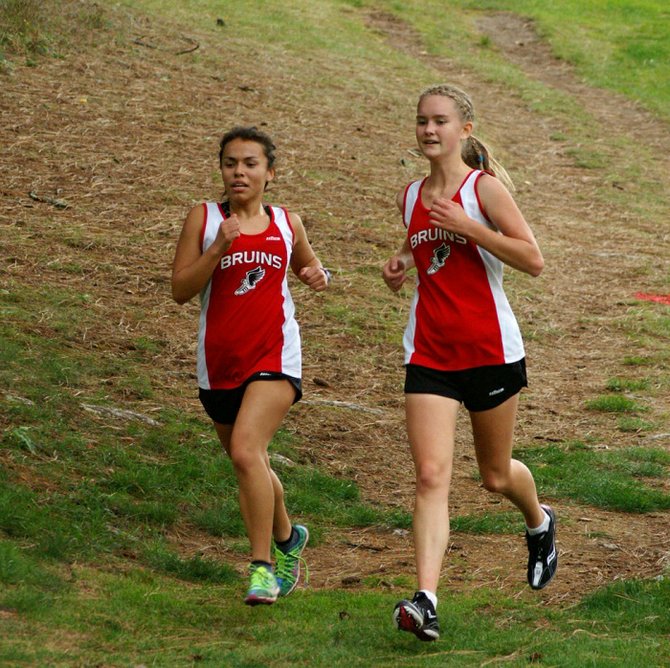 Melissa Fortanel (left) and Leslie Nuckoles run side by side, stride for stride, last Wednesday during a Trico League meet hosted by Columbia High at Husum Hills Golf Course. The CHS girls and boys teams won their respective meets. On Oct. 23, CHS will host the Trico League Championships at Husum Hills.
Stories this photo appears in:

Columbia High's cross country teams closed out their 2013 regular-season schedule last Wednesday by winning their only home meet.