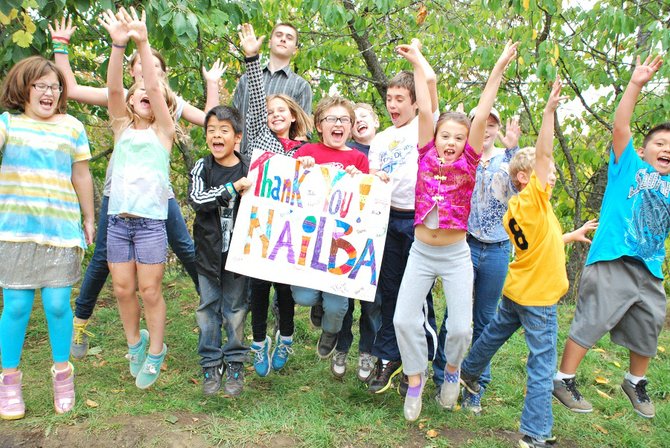 Children at the White Salmon Community Youth Center jump for joy after finding out the organization has received a $13,000 grant from the National Association of Independent Life Brokerage Agencies. The youth center will be able to start offering dinner twice per week and provide children ages 1 to 5 with nutrition packets thanks to the grant.
Stories this photo appears in:
The White Salmon Community Youth Center will be able to dish up one more meal every week after being granted $13,000 for the Super Sacks and Suppers program.