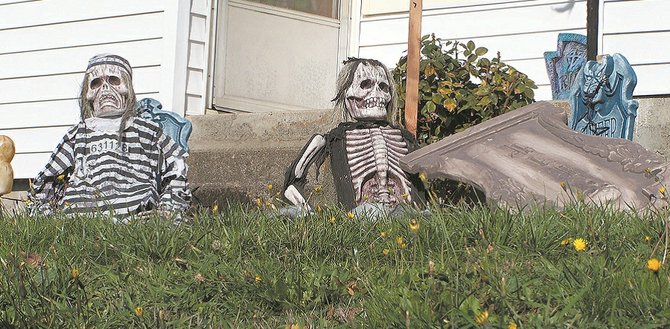 Trick-or-treaters will be greeted by skeletons in this graveyard on N. Main Street in White Salmon on Halloween night. Don't forget to stop by the 8th annual Community Halloween in downtown White Salmon or the Mid-Columbia Ministries "Festival of Light" in the parking lot across from Harvest Market.
Stories this photo appears in:

It's time once again to "Get Your Ghoul On" and join friends and neighbors for the 8th annual Community Halloween, Thursday evening from 4:30 pm to 7:30 pm in downtown White Salmon.