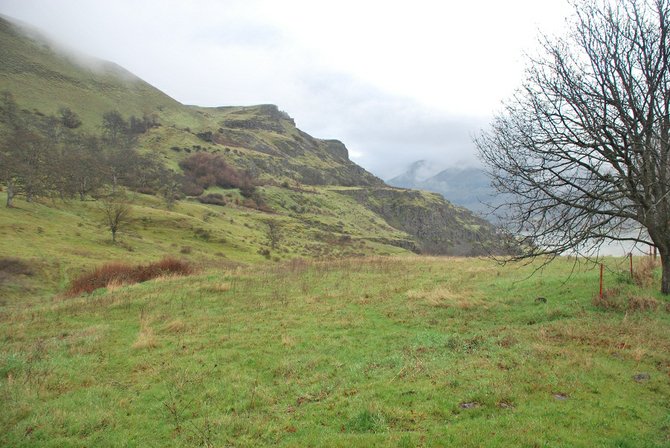 Hikers are no longer permitted to access the Lyle Cherry Orchard property via the horseshoe-shaped gravel driveway that wraps around Lyle High School. The Lyle School District owns a 12.92-acre parcel, pictured, between the high school and the multiple pieces of property owned by the Friends of the Columbia River Gorge that make up the 550-acre Lyle Cherry Orchard property, according to Klickitat County's tax map. Recreationists can now only access the Cherry Orchard via the official trailhead off of State Route 14 headed east right after the Lyle Tunnels.
Stories this photo appears in:

Hikers wishing to access The Friends of the Columbia River Gorge-owned Lyle Cherry Orchard property can no longer reach the trail via Lyle High School following a decision by the school board.