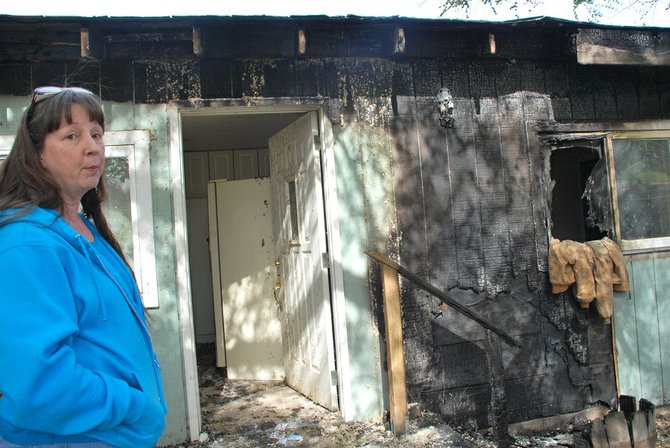 Virginia Staubach surveys the damage done to the house she was renting at 106 Sixth Ave. in Lyle after a fire started there Sunday evening. Staubach and her son were left without a home after the fire and are asking help finding a new rental. The Klickitat County Sheriff's Office determined the cause of the fire was a "smoldering cigarette."
Stories this photo appears in:

A "smoldering cigarette" has been pegged as the cause of a fire that left a Lyle mother and her son without a home on Sunday.