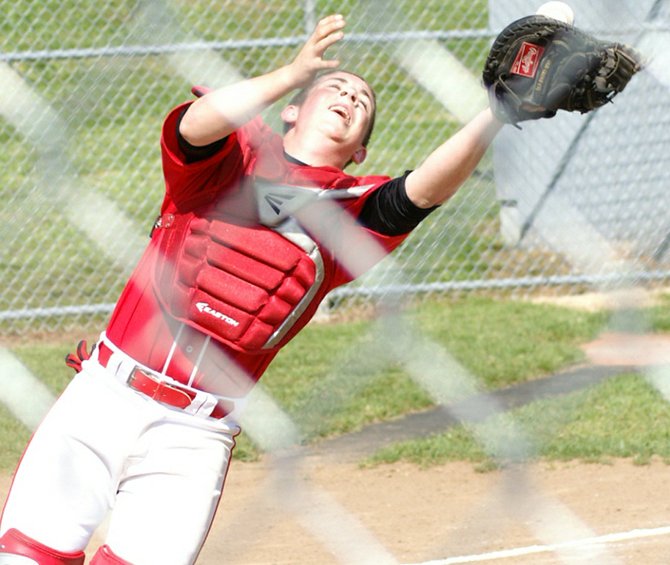 Columbia High catcher Kyle Guler attempts to catch a pop fly along the first base line in game one of Monday's Trico League double-header against Toledo/Winlock. The Bruins and the Warhawks went the distance in both contests, with the visitors winning the first, 6-2, and the second, 6-5, on a bases-loaded hit by pitch in the bottom of the seventh inning.
Stories this photo appears in:

Both games of Monday's home 1A Trico League double-header with Toledo/Win-lock were close, but there were no cigars passed out at the end of the day for Columbia High players.