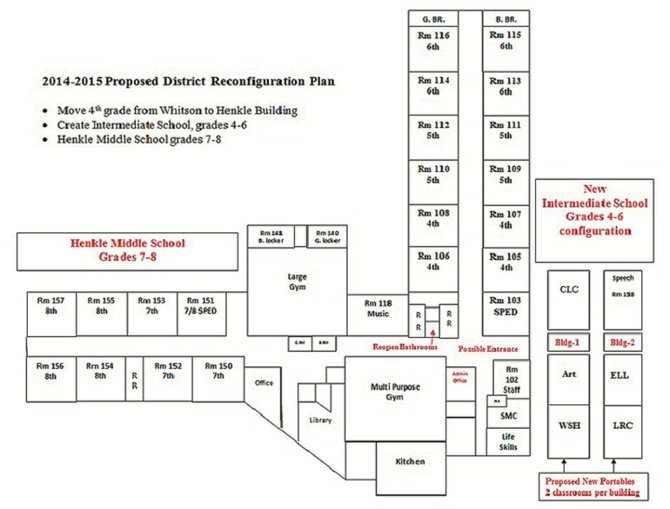 School starts at the new White Salmon Valley Intermediate School on Aug. 26, while Whitson Elementary, Henkle Middle, and Columbia High School all start the following day. The addition of the intermediate school has led to further delay in determining the White Salmon Valley School District's AYP status as the state prepares to enter its first school year since 2011 without a waiver regarding the requirements of No Child Left Behind.
Stories this photo appears in:

Changes to the configuration of the White Salmon Valley School District continue to leave the administration in a state of limbo when it comes to what the loss of Washington State's No Child Left Behind waiver will mean for the upcoming school year.