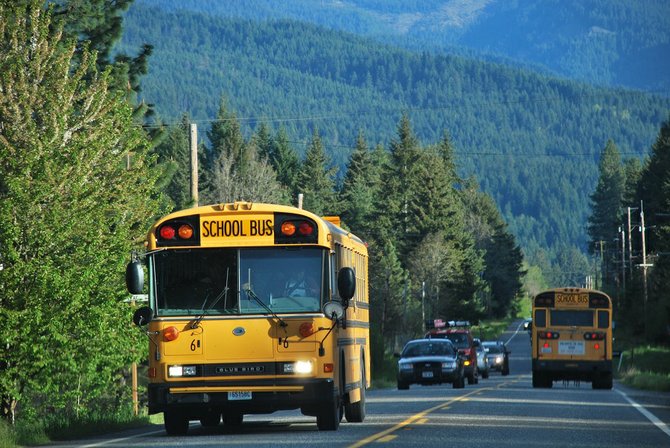 Multiple changes are occurring on school bus routes throughout the White Salmon Valley School District. Check below to see if your student's stop is on the list of those to be changed.
Stories this photo appears in:

Busing changes will be occurring at the Intermediate School on its first day, Aug. 26, and route changes will occur throughout the district the remainder of the year.