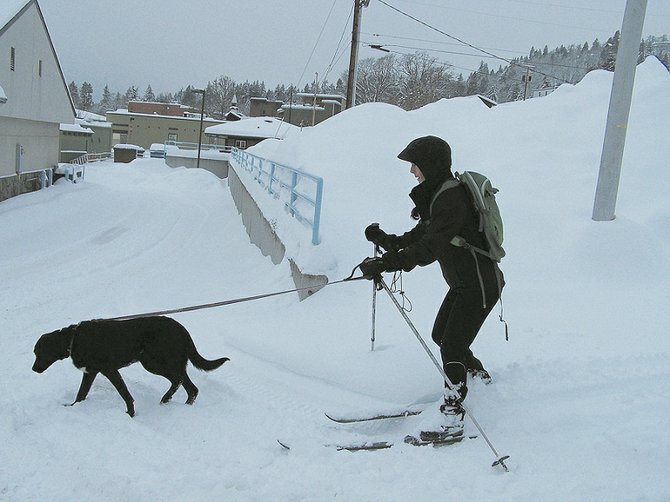 Traveling by car throughout the recent snowfall might have been a bit treacherous for some. Traveling by dog and skis, however, seemed to be the perfect answer. A number of area residents took to their skis both for enjoyment and for transportation.
Stories this photo appears in:

As the big thaw continues, the winter of 2013/14 will go down in the record books after three unprecedented February snow and ice storms in just five days blanketed the region.