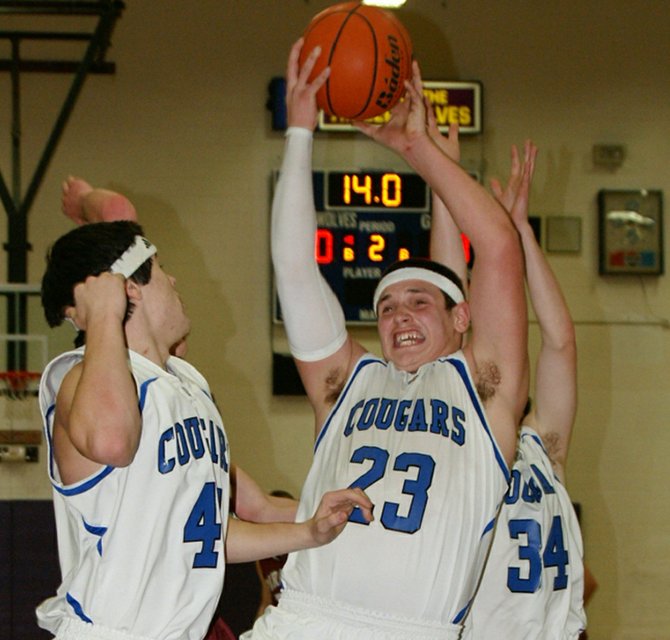 Lyle/Wishram's Brett Rowan (left), Gabe Montoya, and Chance Carpenter converge on a rebound during last Friday's Yakima Valley District opener against Bickleton. Montoya had 27 points and 15 rebounds to lead the Cougars to a 57-42 win.
Stories this photo appears in:

Lyle/Wishram and Yakama Tribal boys basketball teams were scheduled to meet for a third time this season on Tuesday to decide who'll play Sunnyside Christian on Fri-day for the Yakima Valley District 1B Tournament's top seed in next weekend's 16-team WIAA regional playoffs.