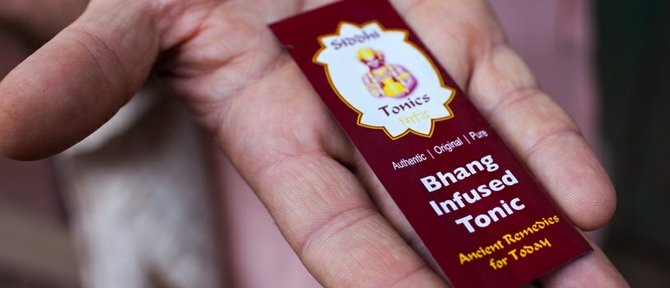 Mark Zugsmith, owner of Pacific Overseas Tree Company, has applied for licenses to produce and process marijuana in White Salmon. Zugsmith has been selling Siddhi Tonics for about a year and a half and currently sells it to medicinal dispensaries in Seattle, but hopes to introduce the product to retail marijuana stores once they are opened. Siddhi Tonic, which includes bhang, a cannabis tonic, can be added to drinks, smoothies, or yogurt.
Stories this photo appears in:

There are hundreds of potential entrepreneurs taking advantage of the new Initiative 502 that passed last December making the recreational sale and use of marijuana legal for adults throughout the state, but in Klickitat County there have been 13 applications to produce, 11 to process, and four to sell it in a free and fair market, the waters of which have thus far been untested from a regulatory point of view until now.