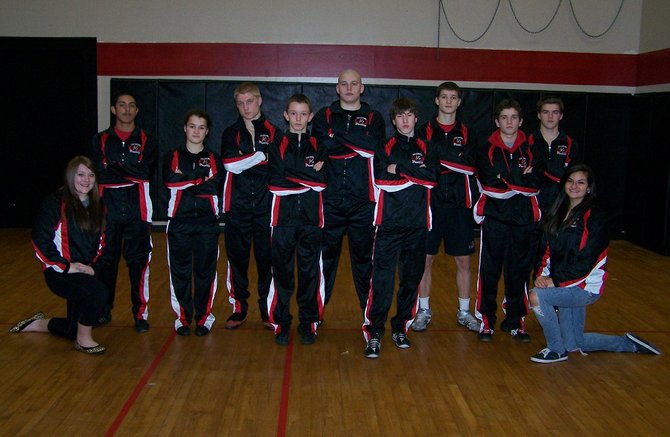 COLUMBIA HIGH WRESTLERS: The Bruins in 2013-14 are (l-r) manager/scorekeeper Natasha Vermeire, Oscar Cortez, Regina Bell, Austin Walker, Fletcher Andrews, Matt Bergstrom, Michael Waldron, Nathan Bell, Miguel Lemmon, Austin Morris, and manager/-scorekeeper Kalee Frazer. Not pictured: Luis Pascual, Catalina Suarez, and Madison Roeder.
Stories this photo appears in:

After a few years of better-than-average turnouts, Columbia High's wrestling program took a hit in the numbers for the 2013-14 season.