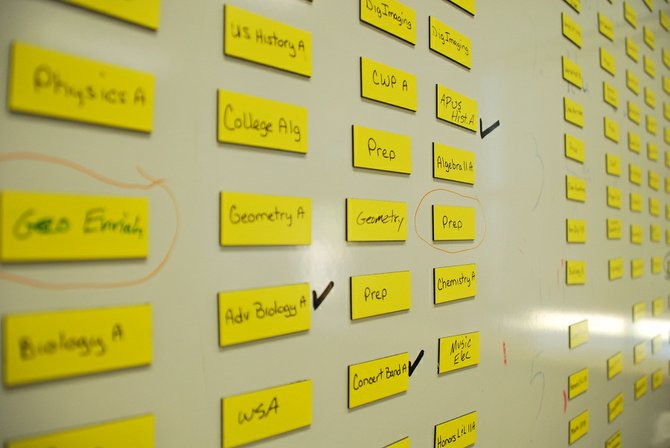 After three years of research, CHS Principal Troy Whittle finally brought his proposal to change the high school's schedule to the White Salmon Valley School Board on Jan. 23. The board unanimously voted to allow the change, which will go from a five-period day with two, 12-week semesters, to a seven-period day with three trimesters.
Stories this photo appears in:

Columbia High School will operate on a five-period trimester schedule beginning the 2014-2015 school year.