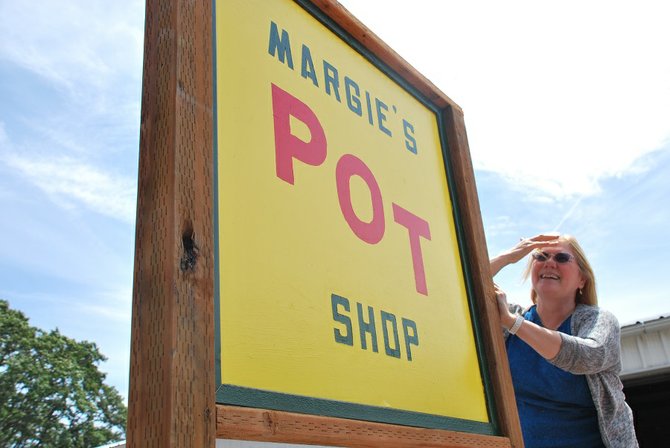 Margie Lemberger unveiled the sign for her new recreational marijuana shop in Bingen last week. As of Monday, Margie's Pot Shop became one of 24 legally licensed marijuana retailers in the State of Washington, though shortages in product have stalled business.
Stories this photo appears in:

After years of working as a pharmacist, Margie Lemberger finally has her own drug store.