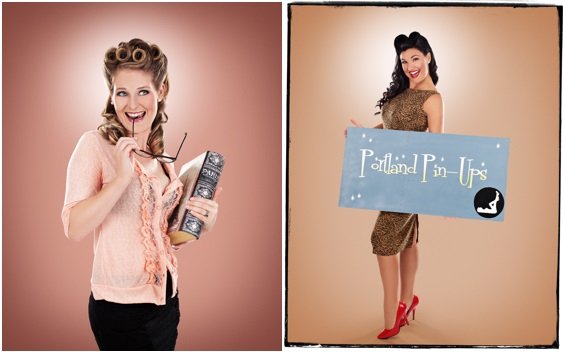 Carol Alcock (left), originally of White Salmon, is one of 10 finalists that will be competing for the title of Miss Portland Pin-Ups on July 24 at 8 p.m. at Dante's in Portland. Alcock first got the inspiration to book a photo shoot with the Portland-based photography studio owned by Mike Long after seeing work by Katie Layne (right), also of White Salmon, who works as a Bombshell with Portland Pin-Ups.
Stories this photo appears in:

Most people in White Salmon know Katie Layne as the bubbly owner of Katie's MoJava in Bingen. What they might not know is that Layne is a Bombshell.