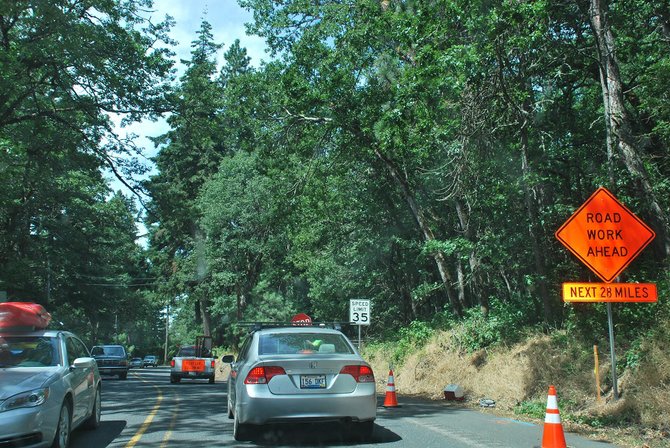 A trip to White Salmon and Bingen from just outside White Salmon's northern city limits may take up to 20 minutes longer over the next several weeks, as the state Department of Transportation does chip sealing and other road improvements on State Route 141 from milepost 0 to 29.3 (past Trout Lake). Work will also be done on SR 141A and SR 14, from Bingen east. The majority of traffic control will be with the use of pilot cars.
Stories this photo appears in:

Motorists traveling State Route 141 Monday got a feel for what they can expect to experience in coming weeks.