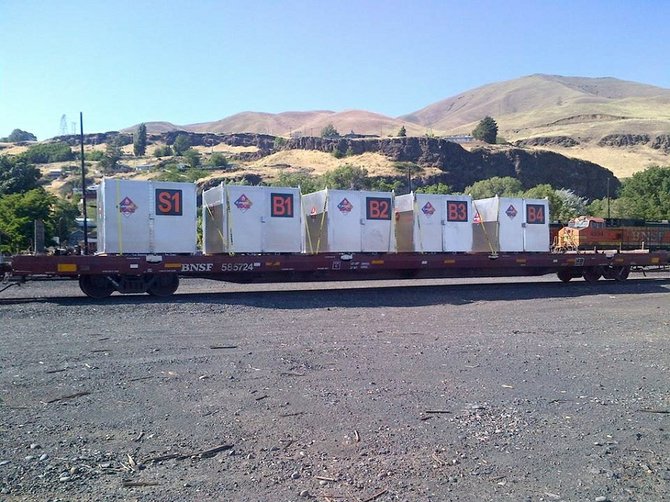 This photo shows a trailer carrying five, 275-gallon canisters of foam stored in Wishram and specifically made for fighting fires started by hazardous materials. At a recent forum at the Mountain View Grange Hall, Patrick Brady, assistant director of hazardous materials at Burlington Northern Santa Fe Railway Corporation, detailed the company's plan of action in the event of a spill or fire caused by the derailment of one of the many trains that transport oil through the Gorge on a daily basis.
Stories this photo appears in:

The same day White Salmon residents heard from the Federal Railroad Administration, Washing-ton State Department of Ecology, and Burlington Northern Santa Fe Railway Corporation on oil train transport through the Gorge, the U.S. Department of Transportation made moves on changing standards governing tank cars nationwide.